With HiHello, you can use your digital business card to create a clean, professional email signature that links back to your digital business card. This video provides an overview of the email signature feature in HiHello and below the video you will find detailed instructions for generating your email signature:
How to Generate an Email Signature
First, log into the web app.
Now that you are logged in to the web app, click the envelope icon in the left panel to view your email signature page: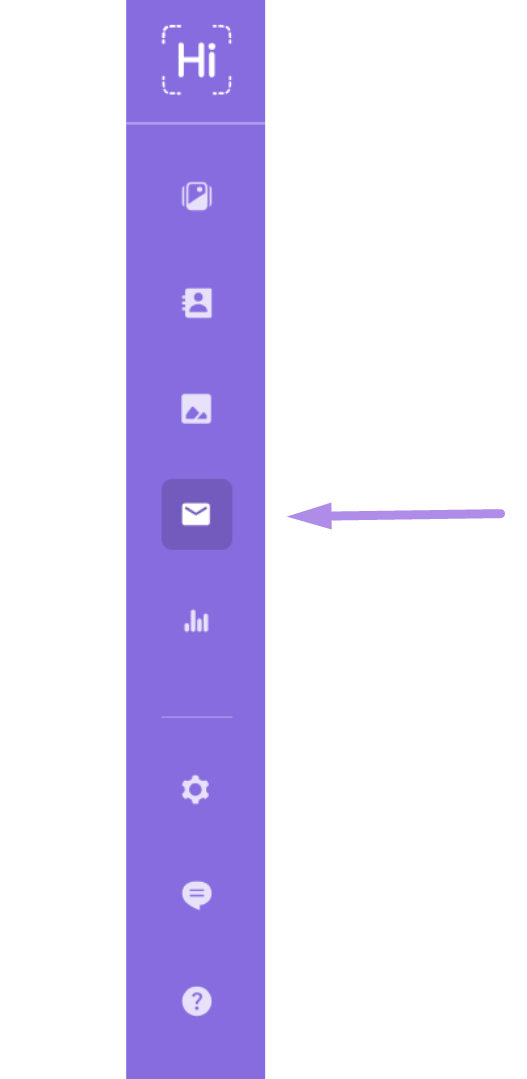 On the email signature page, select the card that you want to use to generate your email signature. The signature will include the contact details, photo, logo, and other information from the card you select. You can then select the signature format below. You can choose between QR CODE, IMAGE + LOGO, LOGO, TEXT, or SQUARE:
Scroll down and select your email client from the list on the left, then follow the instructions that appear on the right:
Once you have generated your email signature, you will be able to add it to your email account.
Now that you have chosen your email signature and generated it, please use the links below for guidelines about adding it to your specific device and email client: