With your HiHello Business or Enterprise subscription, you can set branding preferences across your account to better represent your organization. This guide will walk you through the following branding options:
Logging In
To get started:
Select your organization profile
Select the three-person triangle icon on the left to go to your Company Dashboard:
Click on Settings on the right-hand side above your list of users: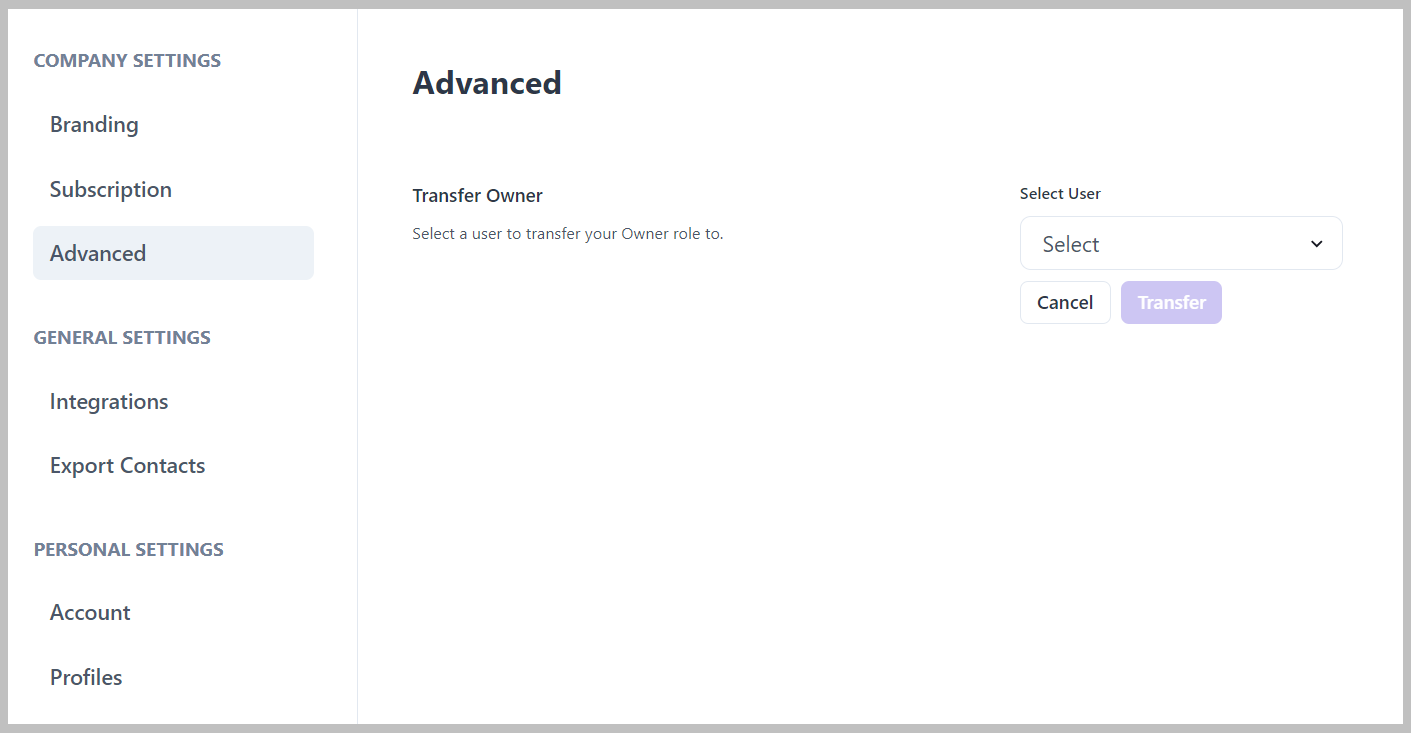 This will open your Company Settings menu, where you can update the name, logo, and colors of your company account: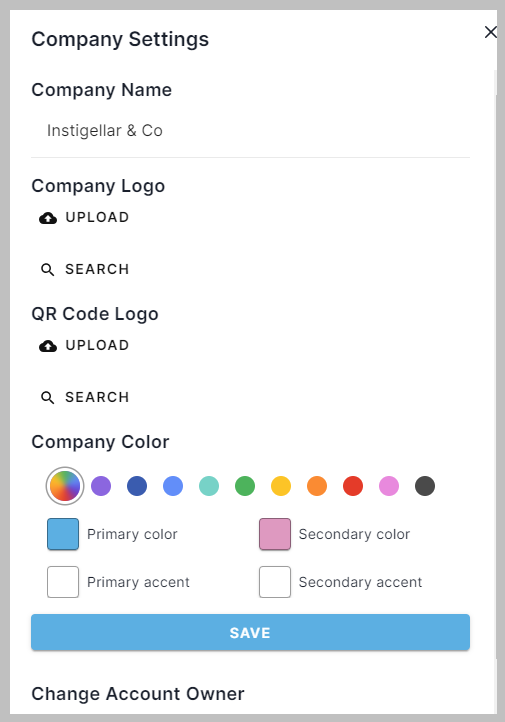 Set Your Company Name
To update your Company name, you can enter the new name under the Company Name heading in the Company Settings menu and click Save.
Set Your Company Logo
The company logo that you select will be automatically featured in the QR code when you create new company cards.
You can select Upload to add a logo from your device. When choosing a logo to upload to customize your company QR code, we recommend a 1:1 aspect ratio with a minimum of 332x332 pixels. We also suggest logos that are not text-oriented, due to the size of the logo field that appears in the QR code. If you have a logo that you use for social media icons, that will usually be the best logo to add to your QR code.
After you have selected the logo you would like to use, click Save to confirm and add the logo to your QR codes.

Please note that you are able to edit the logo on individual QR codes, so if there is a card that you would like to feature a different logo, you can update it in the Card Settings for that particular card.
Set your Company Profile Colors
To reflect your brand, you can use one of the built-in colors or select the color wheel to use custom colors in your organization profile. This will not affect your company-issued cards, it will update the display colors you see when using the HiHello web app.
You will see four different color options. Primary and secondary colors as well as accent colors.
Click the color you would like to change then choose the specific color from the color selector or insert the specific RGB, HSL, or HEX values.
To use the color selector, click on the dropper icon: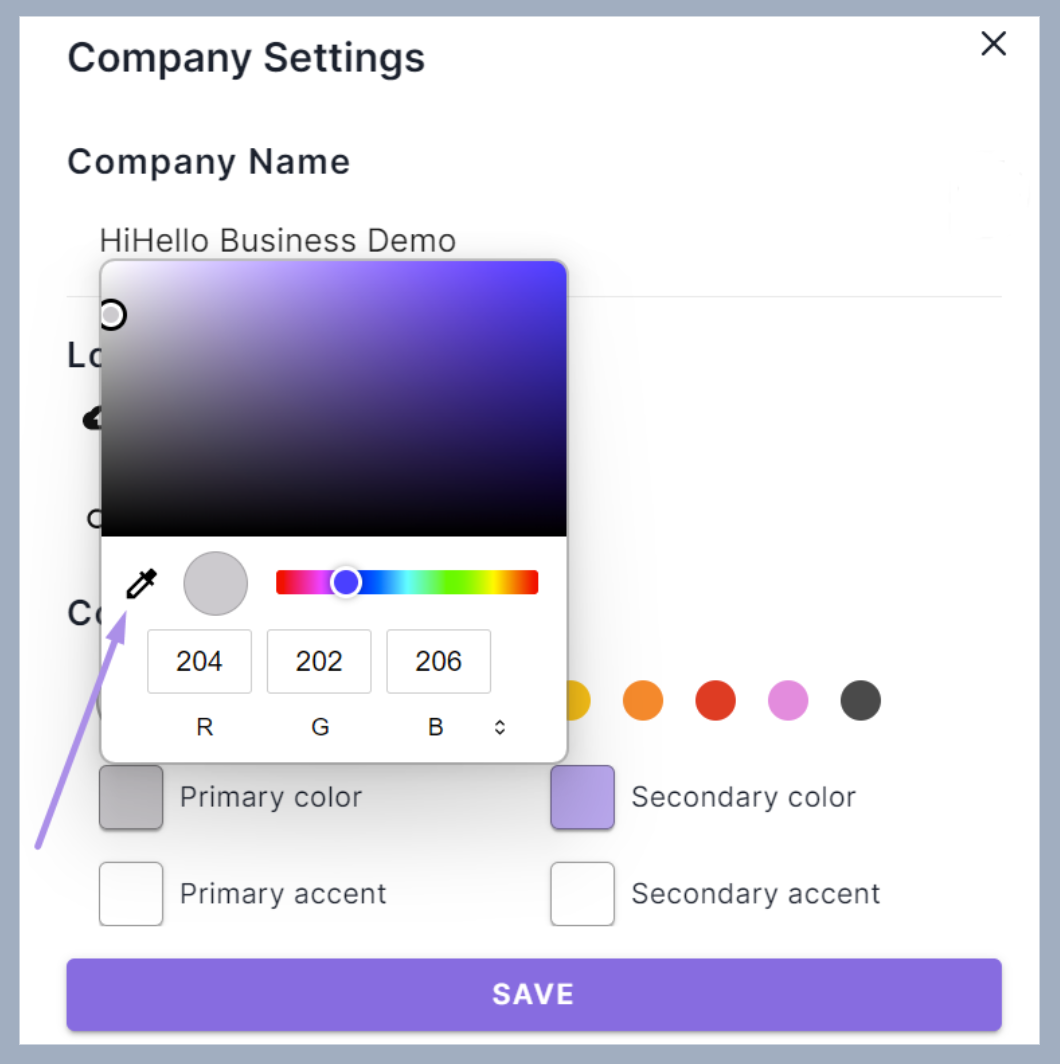 Use your cursor to move the dropper and click on the color that you would like to use: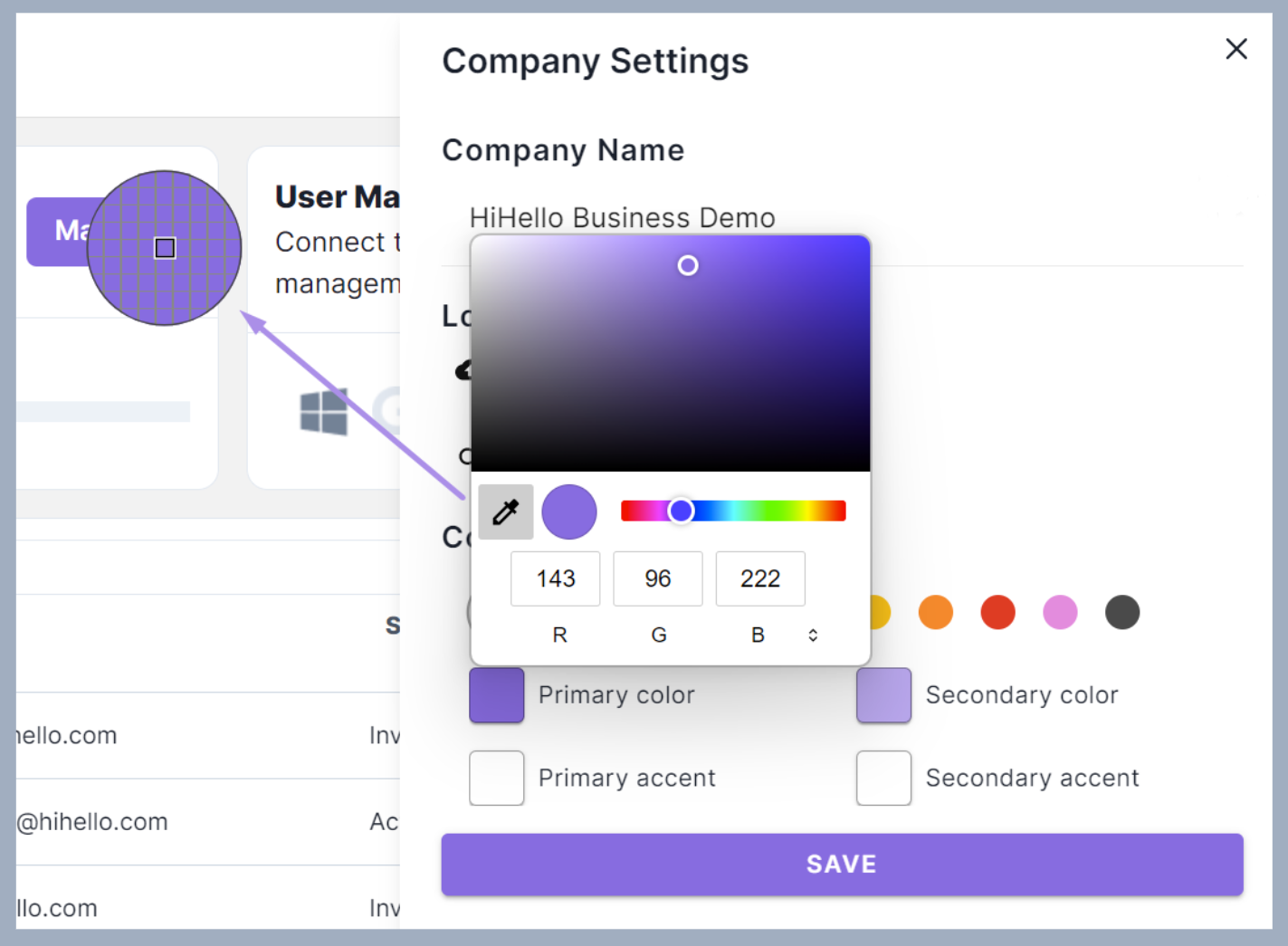 After you click the color, you will see the new color reflected in the color selector menu: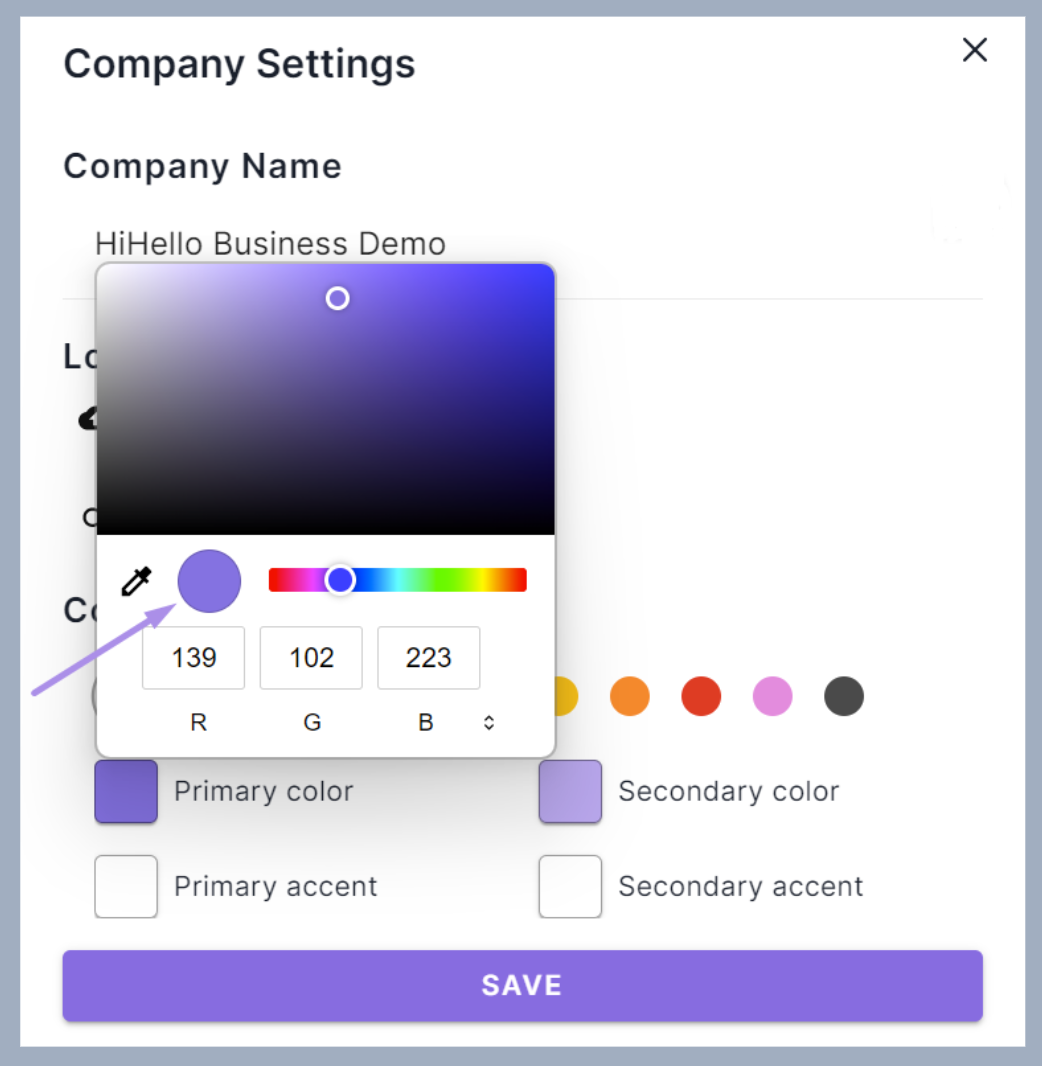 When you are finished selecting all of your colors, click Save to apply the colors to your organization profile.
In the diagram below, we show where you will see your primary, secondary, and accent colors on your card: