You can create cards in the HiHello web app for everyone on your team using a template. Templates can be used to create cards individually or in bulk.
If you would like to create a unique card for someone on your team without using a template, you can do so by following these steps:
Select your organization profile
Click the Cards icon on the left side of your screen to go to your Cards page: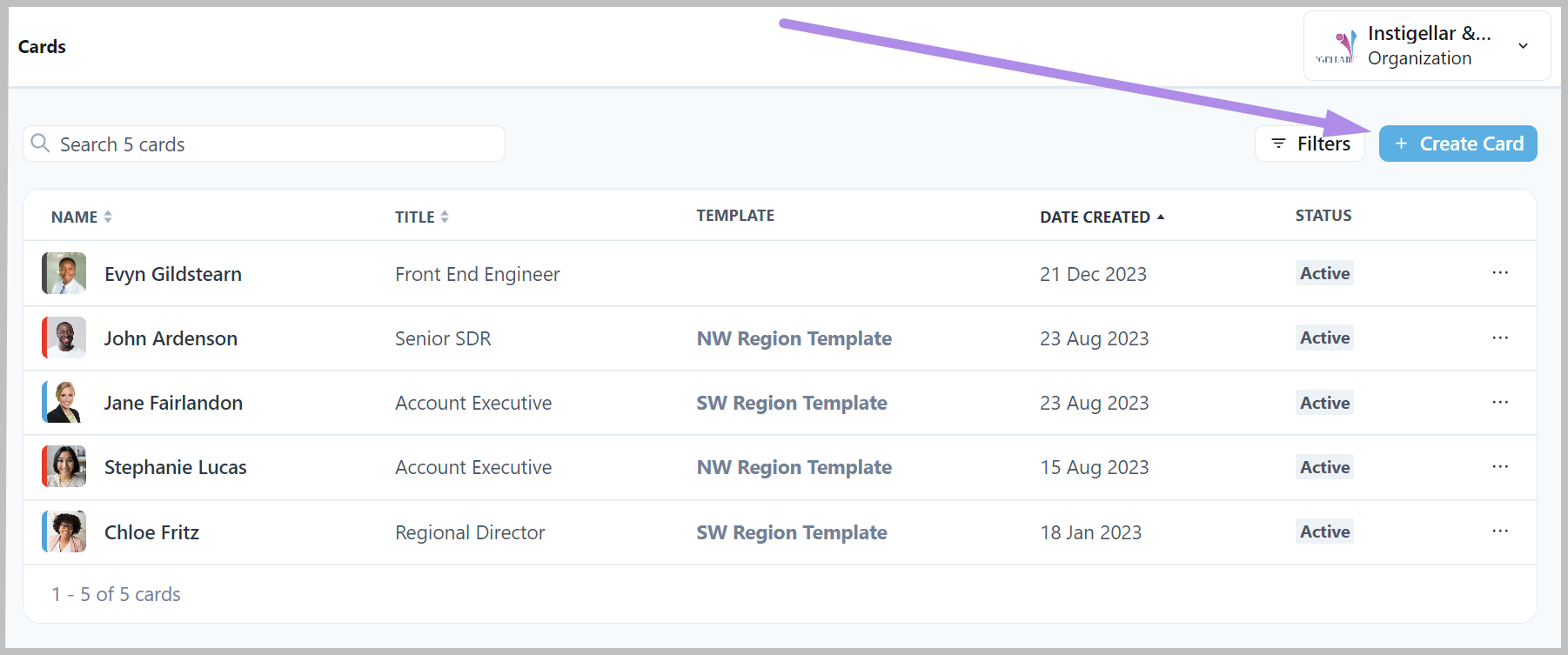 The card editor will open so that you can add any personal, professional, and contact details to the card. You can also add a profile photo, logo, badges, embedded video, and more. To learn more about all of the features you can add to the new card, visit this article:
Editing Your Card on a Computer
After you are finished adding information to the card, click Save

After you create the card, you can invite anyone on your team to use it.