With a HiHello virtual background, you can represent your brand during virtual calls and meetings. HiHello virtual backgrounds take the information from your digital business card and apply it to a background image of your choice that you can then upload to virtual conferencing applications such as Zoom, Microsoft Teams, or Google Meet.
HiHello provides a standard virtual background format that anyone can use and we also enable Business account owners and administrators to customize virtual backgrounds for their teams.

Account owners and admins can design the layout of company backgrounds and select which fields to include in the background display. These changes apply to the entire company.

To adjust these settings:
Select your organization profile

Click

the background icon on the left of your screen to go to your Backgrounds page:



From there, you're able to access the Layout and Background Settings.

Background Settings allow you to:
Upload custom company images for the team to use as virtual backgrounds
Allow or disallow the use of HiHello's default backgrounds
Allow or disallow users to upload their own background images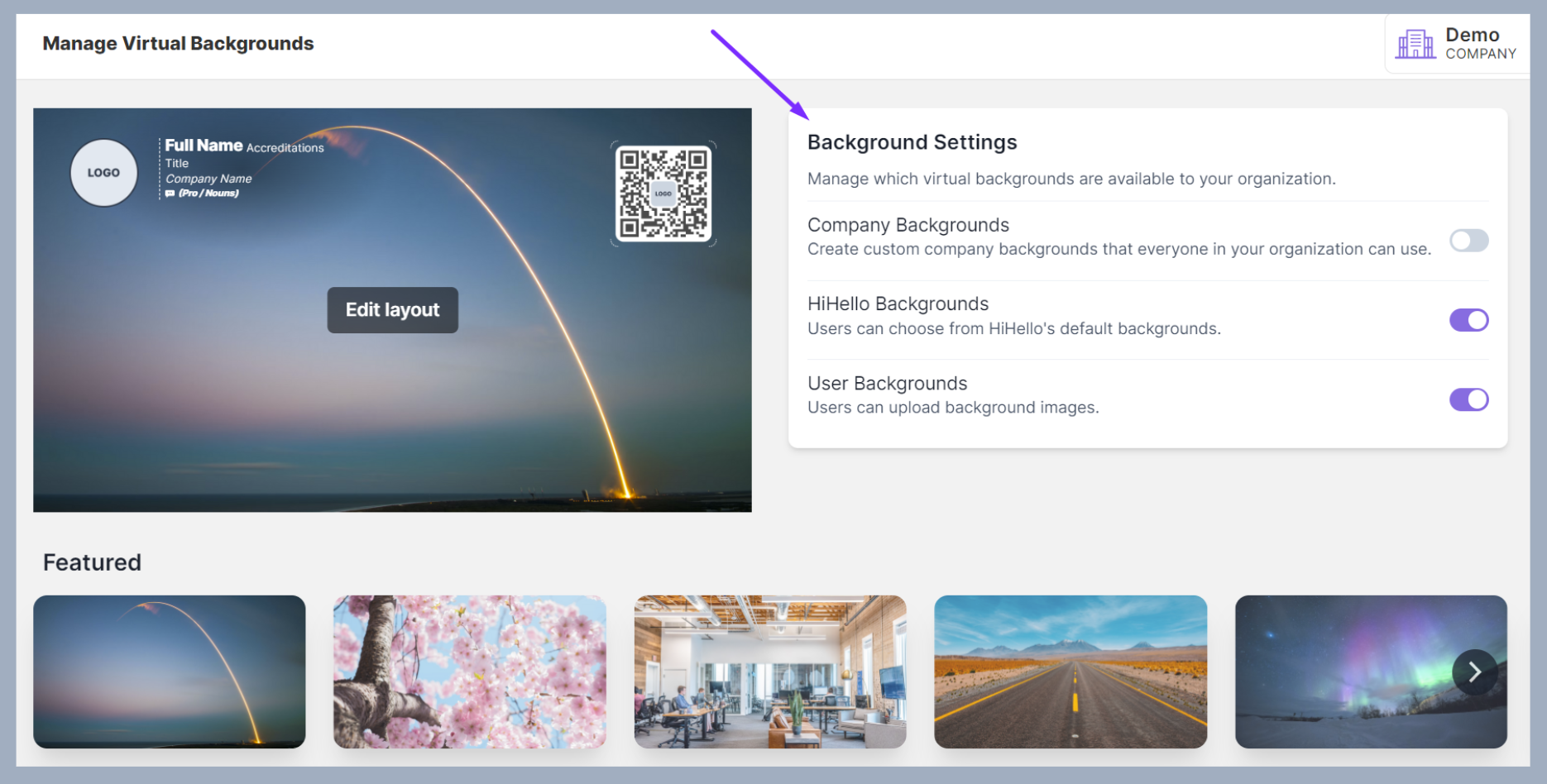 The Edit Layout option allows you to choose which items will be featured in virtual backgrounds for your team and where they will be positioned: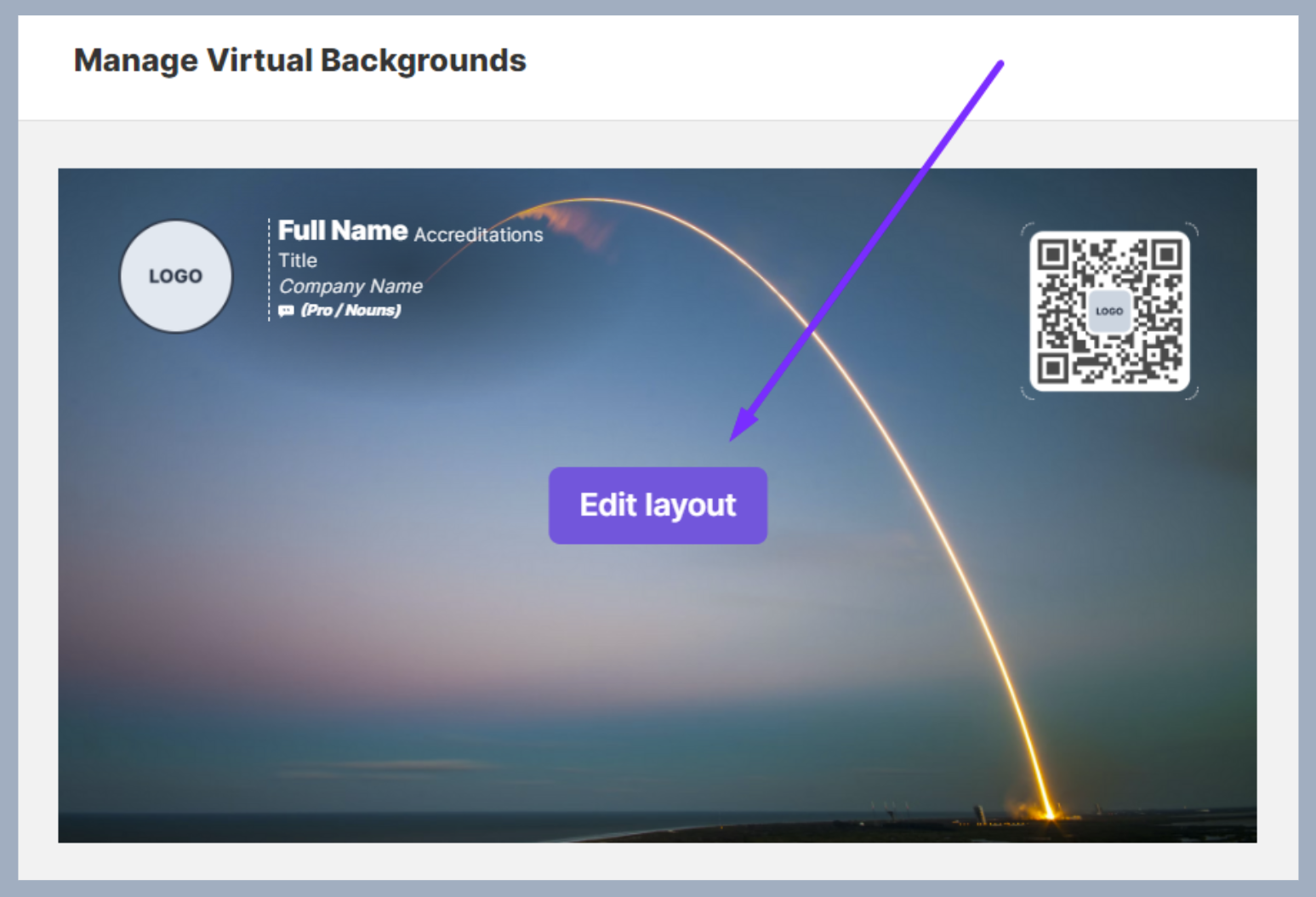 You can choose which fields you would like to include in your company background by clicking the toggles on the right side of your screen: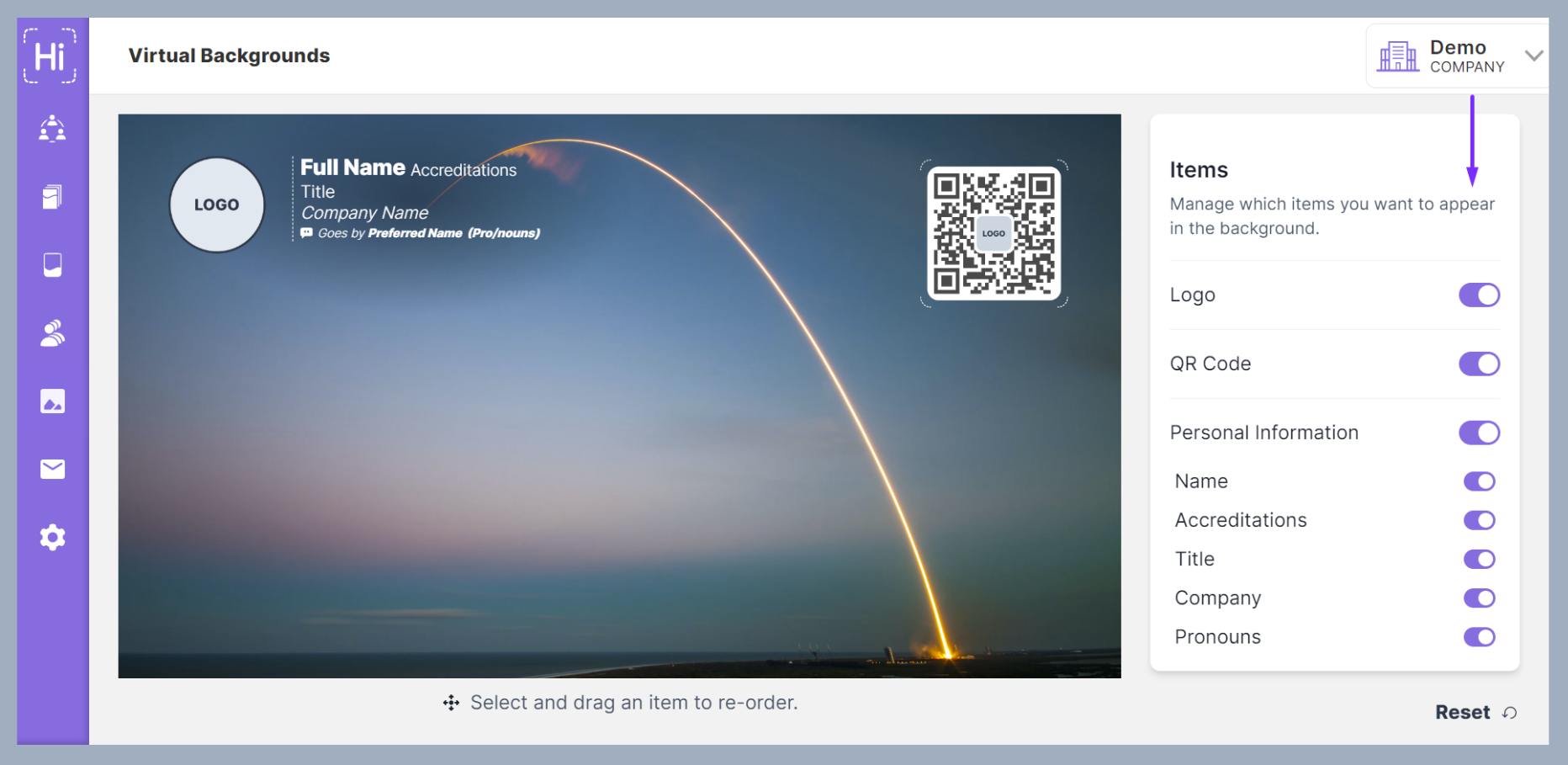 You can also click an item and drag it to reposition it: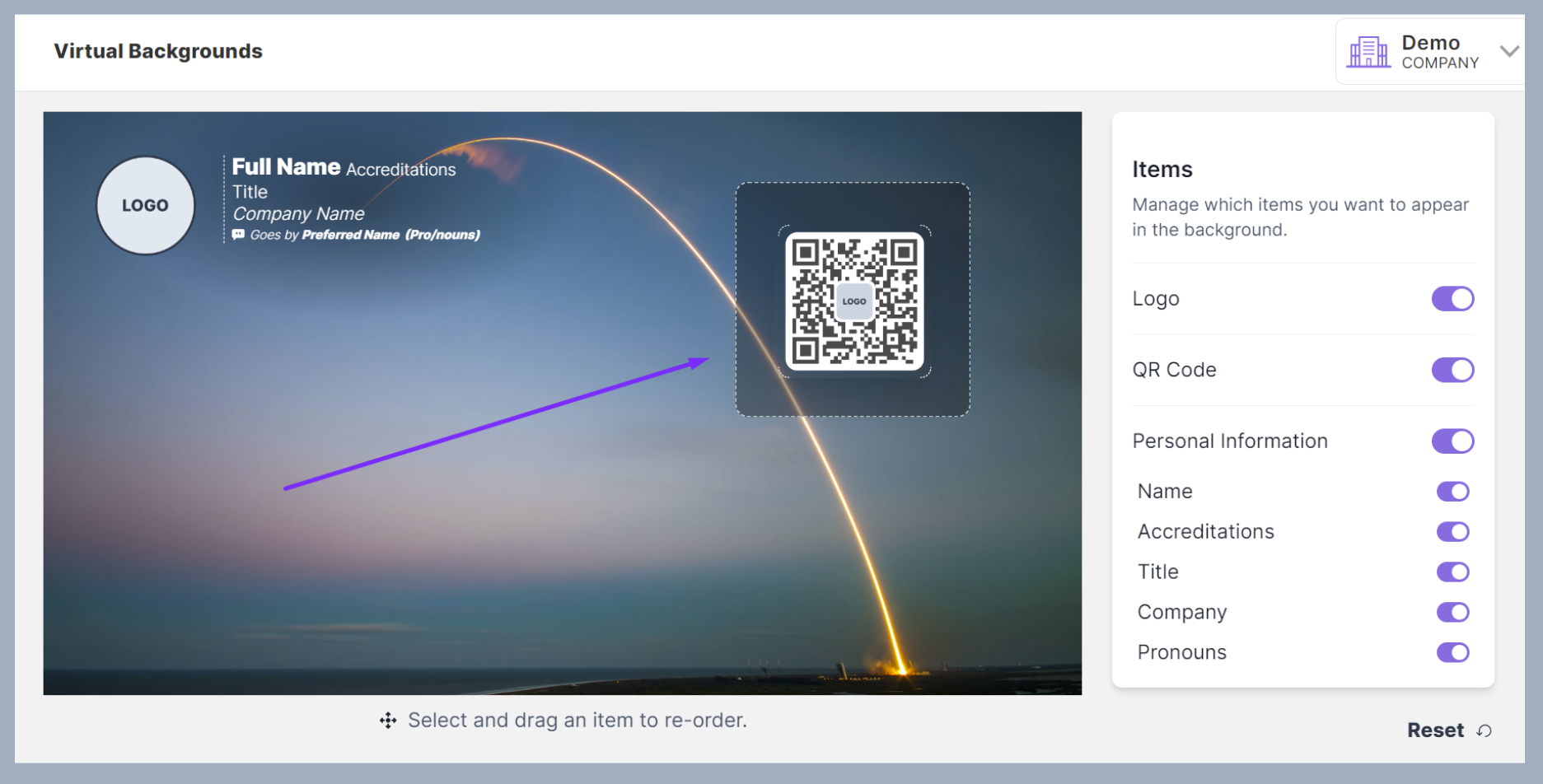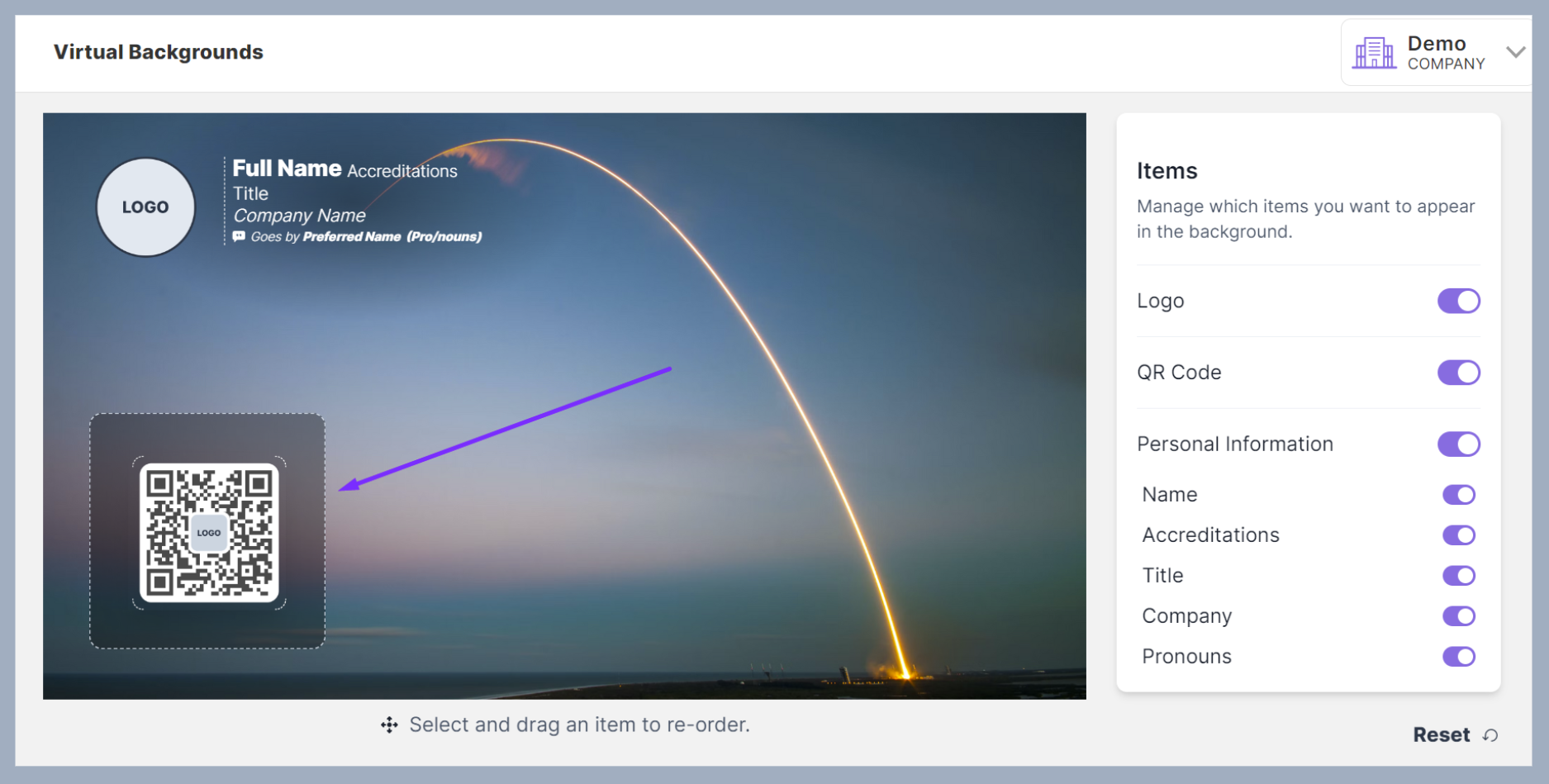 You can click Reset in the lower right to return to the default background layout.
When you are finished, click Save in the top right: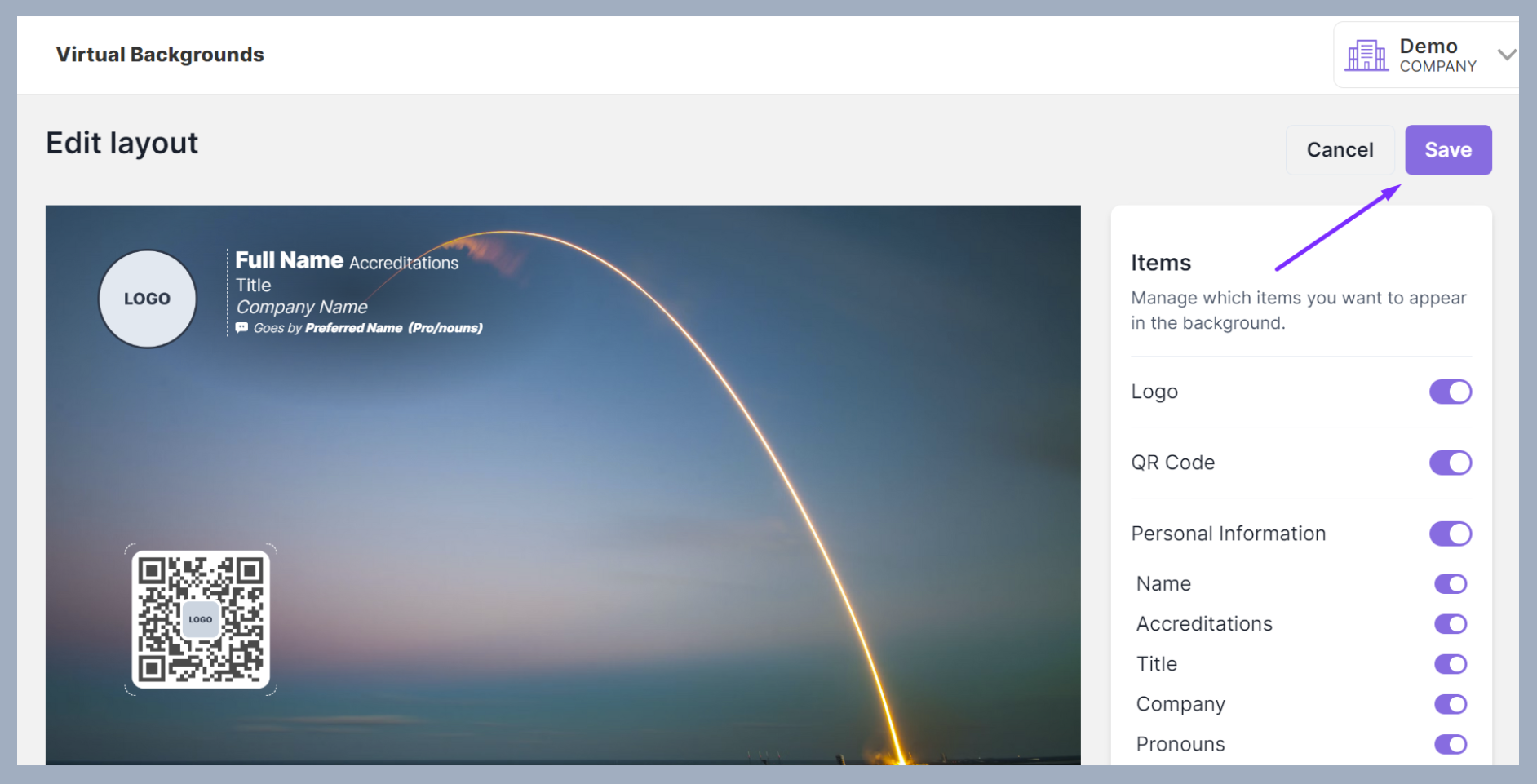 You and your team can now add a HiHello virtual background to your virtual conferencing platform of choice. Please visit our virtual backgrounds page for more information about downloading your virtual background and applying it to other platforms: