To manage your subscription please log into your HiHello account on the web and access the billing portal. In the billing portal, you can update your billing name, email, address, and phone number. You can also change your payment method and view or save all of your previous invoices.
Please note: your billing information will never be displayed publicly so the billing information does not need to be the same as your login email or the information included on your digital business cards.
First, let's walk through how to access the web app. If you are already using the web app, please feel free to skip to Updating Your Information in the Web App below.
Accessing the Web App
There are two ways to access the HiHello web app:
Go to https://hihello.me/app and log in to your account
Use the mobile app to switch to the web app
If you're on the HiHello mobile app, you can easily switch to the web app by following these steps:
Open your account on the mobile app
Tap on the More tab
Select Switch to Desktop: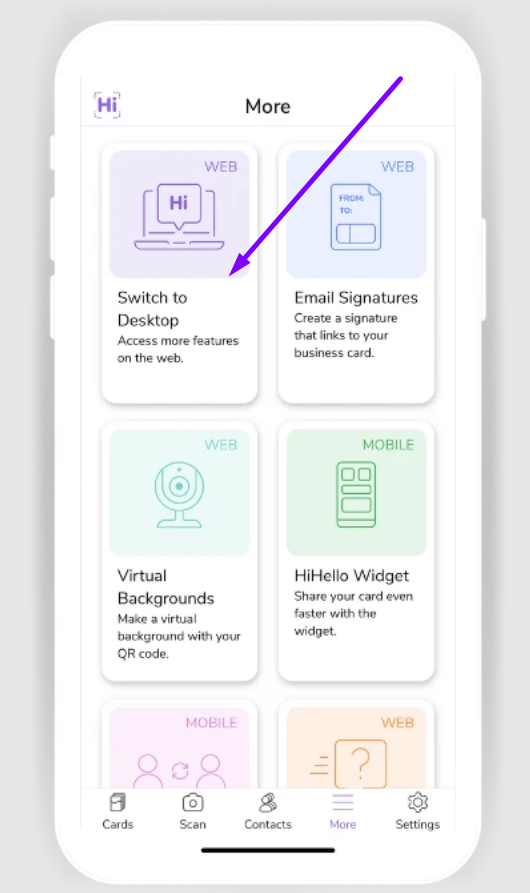 Tap OK
You will receive an email with a login link
Open the email on your computer and click on the button in the email to log in to the HiHello Web app
Updating Your Information in the Web App
Now that you are logged into the web app:
Click on the gear icon on the left of your screen to go to your Settings page: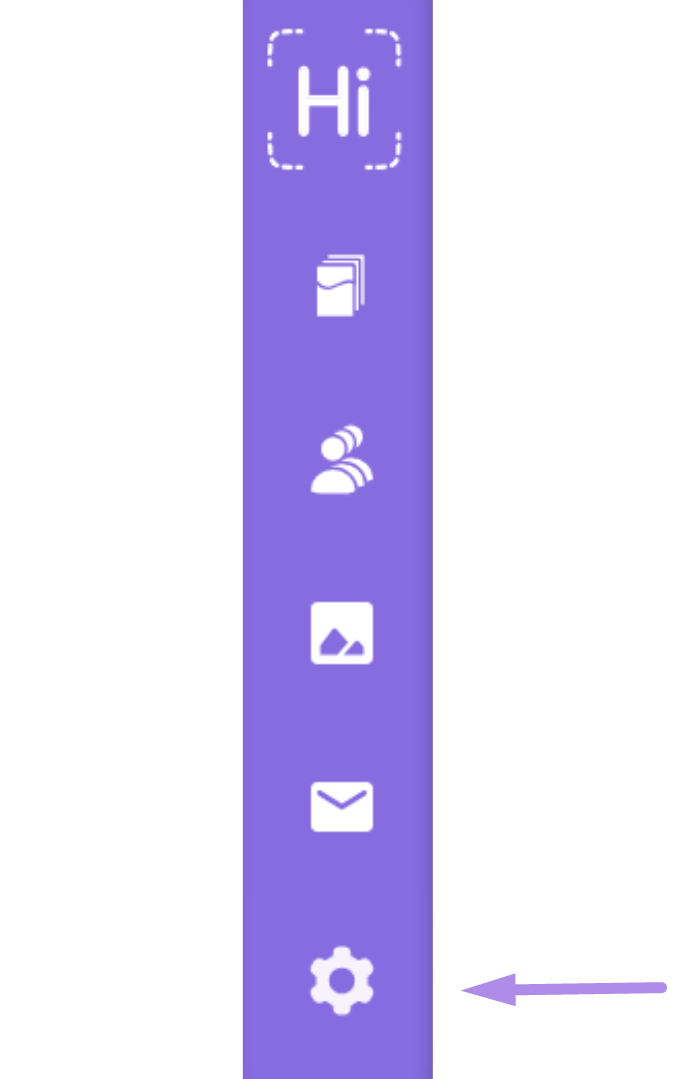 Click the button to the right of your plan in the Subscription box to access the billing portal. Depending on the status of your account, the button might say + Upgrade Plan, Update, or Manage Billing:

This will take you to the billing portal where you can update your subscription, change your billing information, and view past invoices: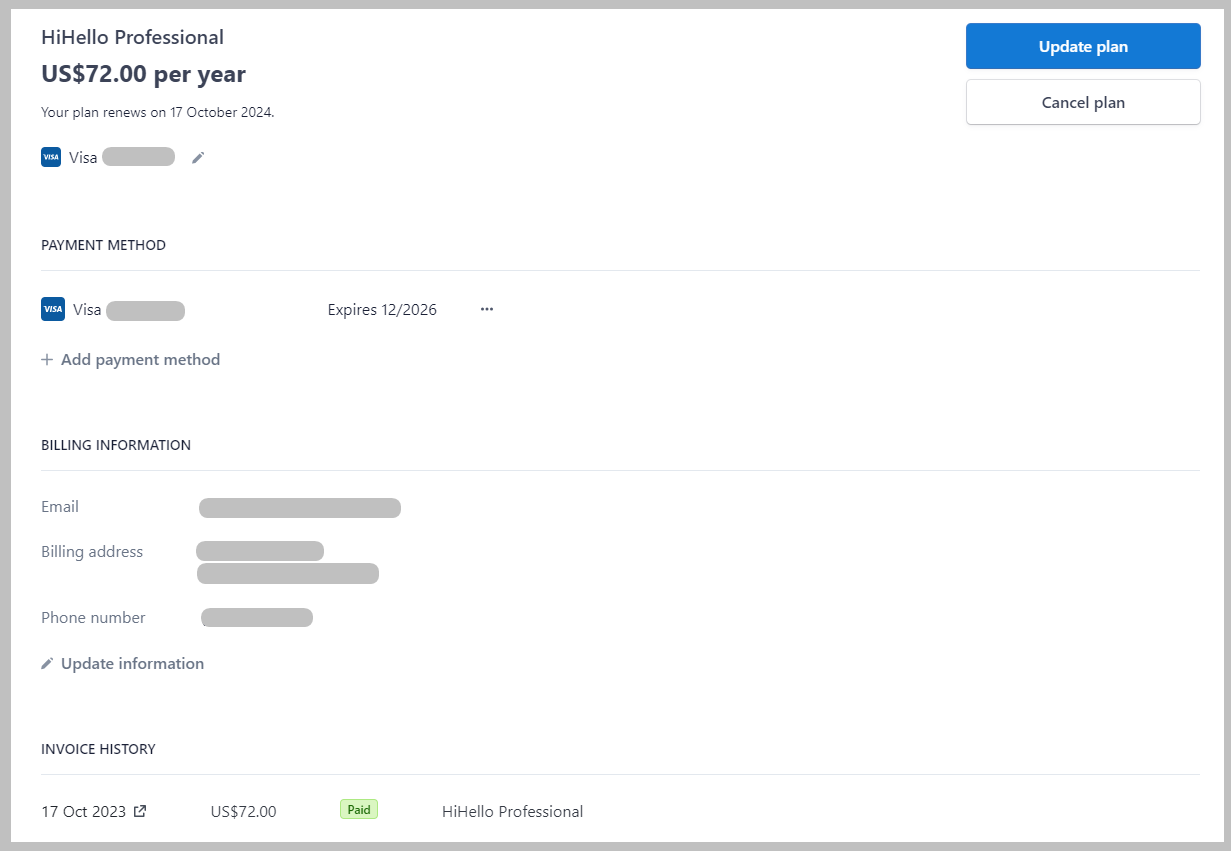 Click "Update plan" in the top right of the billing portal if you would like to switch between monthly and annual billing, upgrade your account to add extra card scans, upgrade from an individual plan to a Business subscription, or adjust the number of seats on your Business subscription: