Every HiHello card can be used to create a professional email signature that is connected to your digital business card. With a Business or Enterprise subscription, our automated email signatures allow account owners and admins to automatically add email signatures for their users. Once the feature is enabled and connected to your Microsoft Outlook account, it allows you to make changes in bulk or for individual users, which gives you control over the branding, presentation, and consistency across your team's email signatures.
Please note: Microsoft has decided not to support HTML image email signatures in their mobile app, so HiHello email signatures will send successfully from a computer but they are not compatible with the Outlook mobile app.
Enabling Automated Email Signatures
To start using automated email signatures, you'll need to connect your HiHello account to your organization's Microsoft Outlook account. This will require a HiHello account owner or admin and a member of your IT team who has admin access to your Microsoft 365 admin center.
First, the HiHello owner or admin needs to initiate the connection in HiHello:
Select the organization profile rather than your individual profile
On the left panel, click on the transparent envelope to go to the automated email signatures page:
Under Microsoft Outlook, click Connect: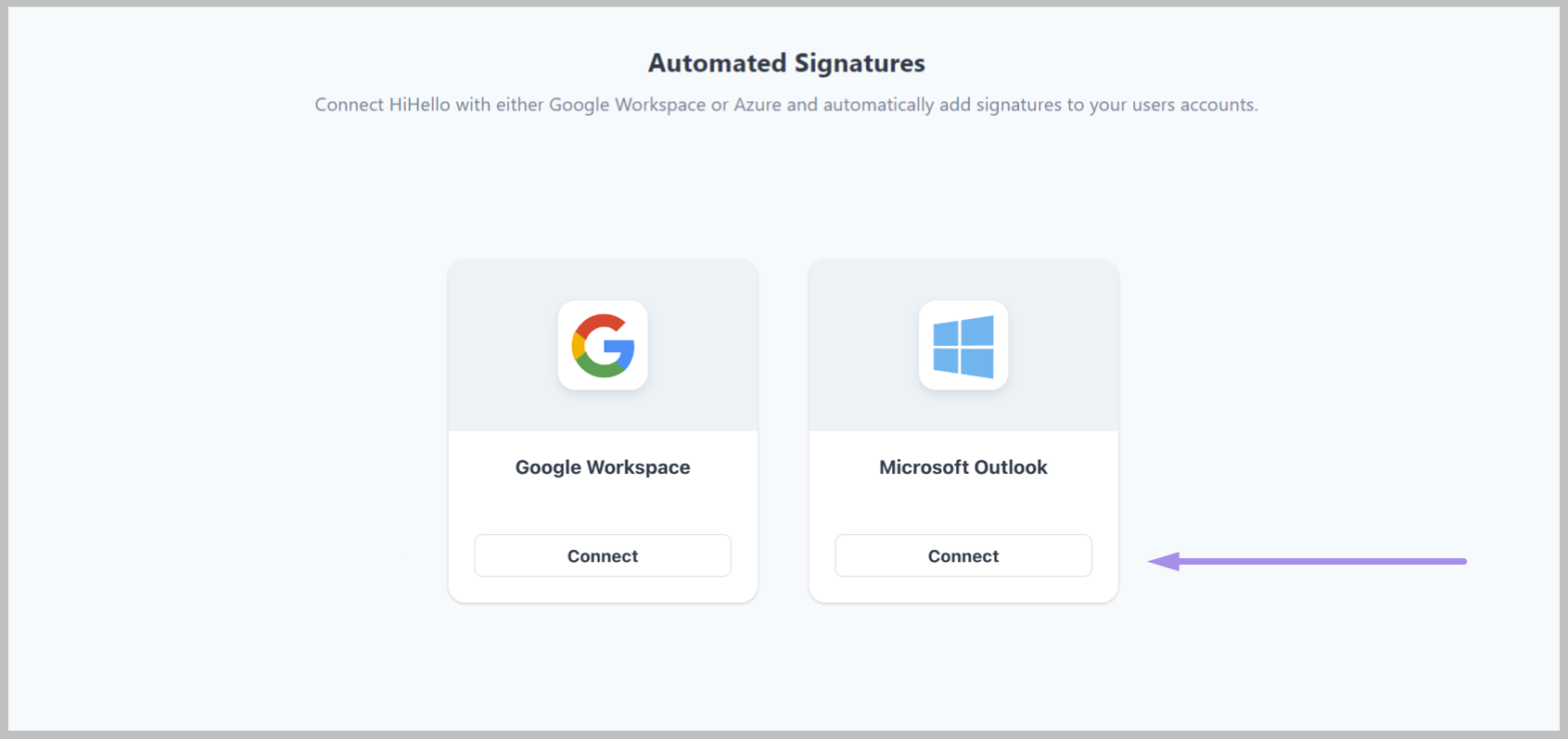 On the following screen, send the installation instructions to the Microsoft 365 account admin from your organization's IT team: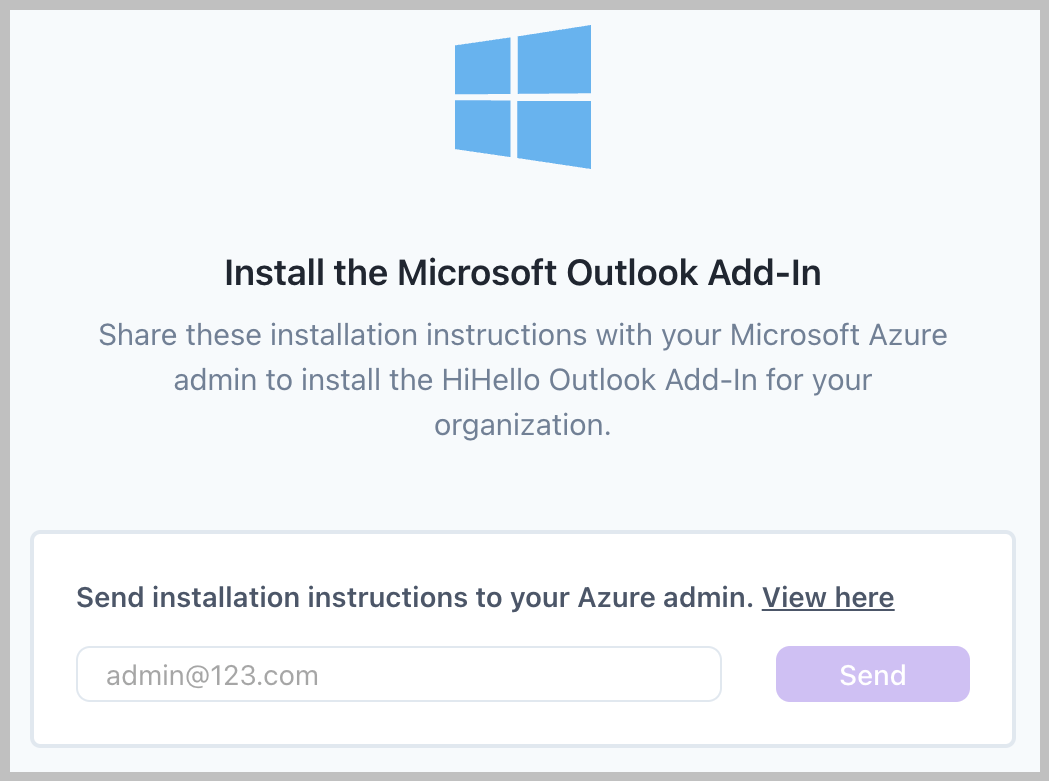 The Microsoft 365 admin will receive an email with a link and more instructions they can follow to complete the setup:
Click "Get apps" in the lower left corner:
Type HiHello in the search bar in the upper right and then click "Get it now":
Read the privacy policy and click "Get it now" to proceed:
Select which users from your organization will receive an automated email signature:
Read the app permissions requests then click "Next" to accept:
Review the app details and click "Finish deployment" to complete the setup:
Deployment is now complete.
Please note: It may take up to six hours for the app to begin inserting email signatures.
Disabling Automated Email Signatures
To disconnect your HiHello automated email signature app, click Disconnect Account in the lower left:

In the window that opens, you can choose whether you would like to remove the email signatures or leave them. Click Disconnect to confirm that you would like to disconnect your automated email signatures: