As part of a HiHello Business or HiHello Enterprise team, your account admin can create a digital business card for you. After they create a company card for you, they will send you an invitation to claim your card. Once you have claimed your company card, you will be able to share it as you network and make connections.
You can claim your company-issued card on your computer or your phone, however, we recommend using your computer for the smoothest experience. Once you have claimed your card, you can share it from either device.
This guide will show you three ways to claim your new company card:
Logging In and Claiming Your Card Using SSO
If your team is using one of our Microsoft Entra ID (formerly known as Azure Active Directory), Google Workspace, or Okta integrations, please follow these steps to claim your card:
This will create your account
To see your card, click the card icon on the left of your screen to go to your Cards page: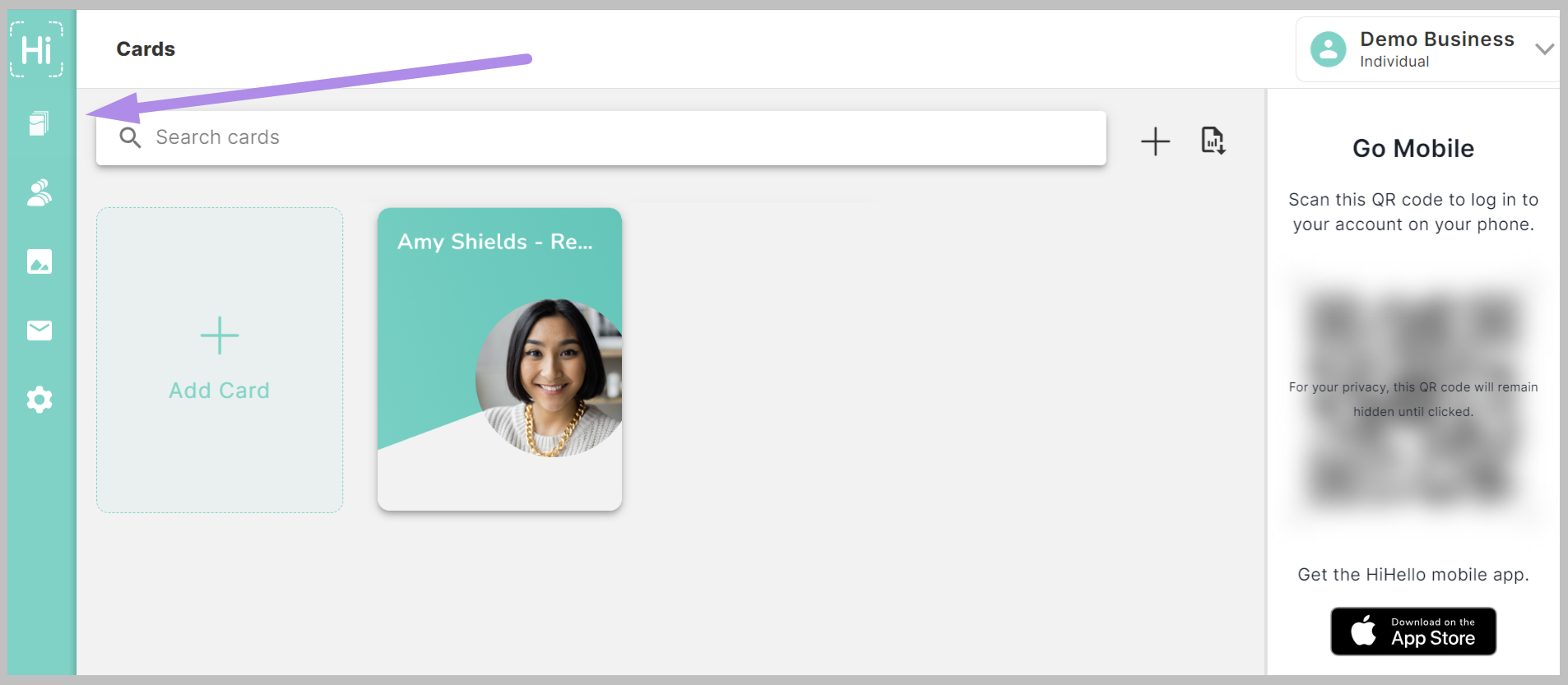 If your organization's HiHello account was created without one of our integrations that requires SSO, you'll receive an email or text message from HiHello welcoming you to claim your new digital business card. Once you receive the email or text, follow the instructions below to access your account and claim your card.
Claiming Your Card on a Computer
To claim your new digital business card on your computer:
Check your inbox for an email from HiHello inviting you to claim your card.

The subject line will read "[Hi] Your digital business card is ready"

Scroll down and click the Claim My Card button: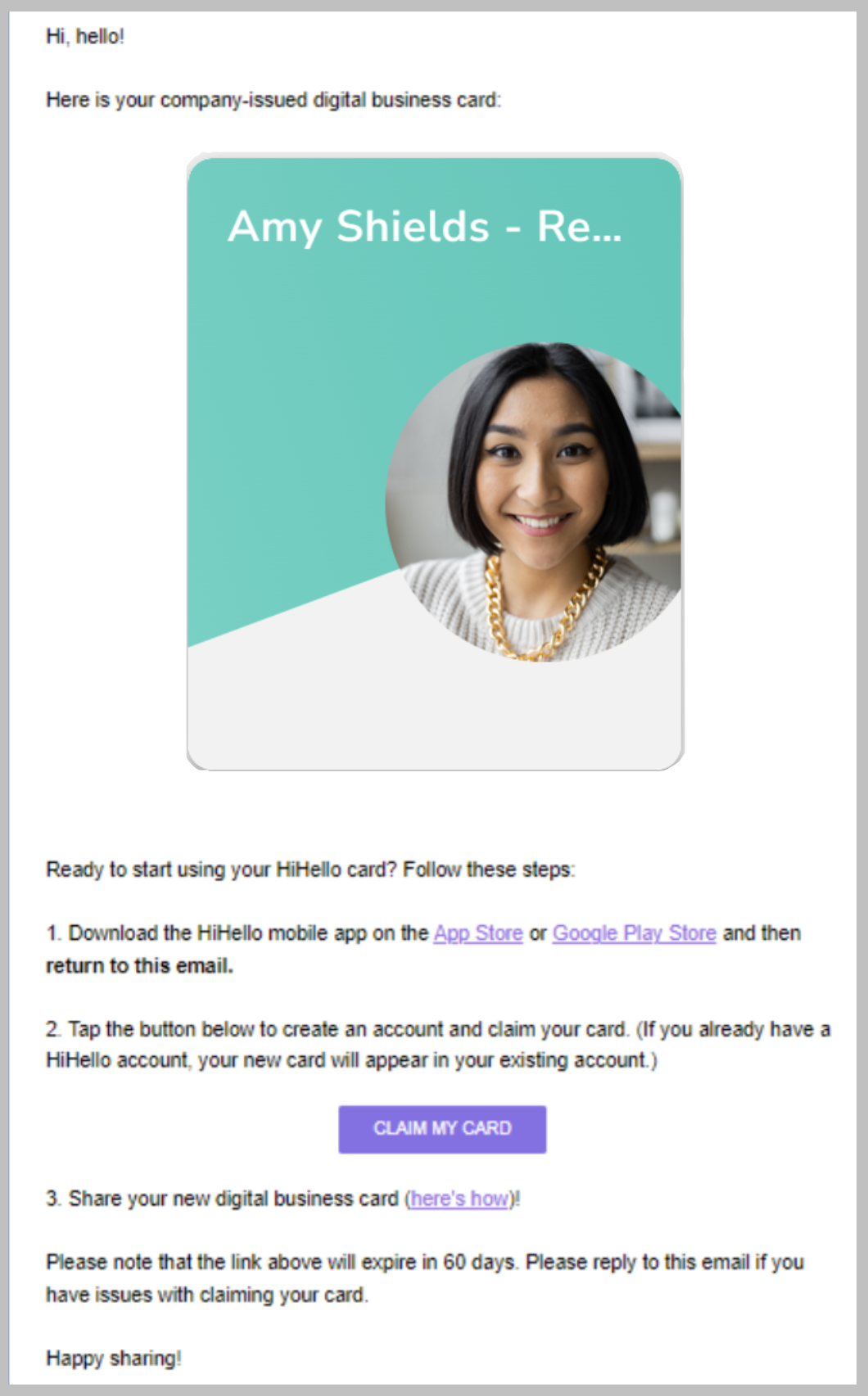 In the window that opens, click Claim Card or click Switch Account to use a different email address:
If you do not already have a HiHello account, create an account by entering your work email address, creating a password, and clicking Create an Account
If you already have an existing HiHello account, your new card will appear on your cards page (you may need to refresh your screen to update your account)
To view your new card, click the cards icon on the left of your screen to go to your Cards page: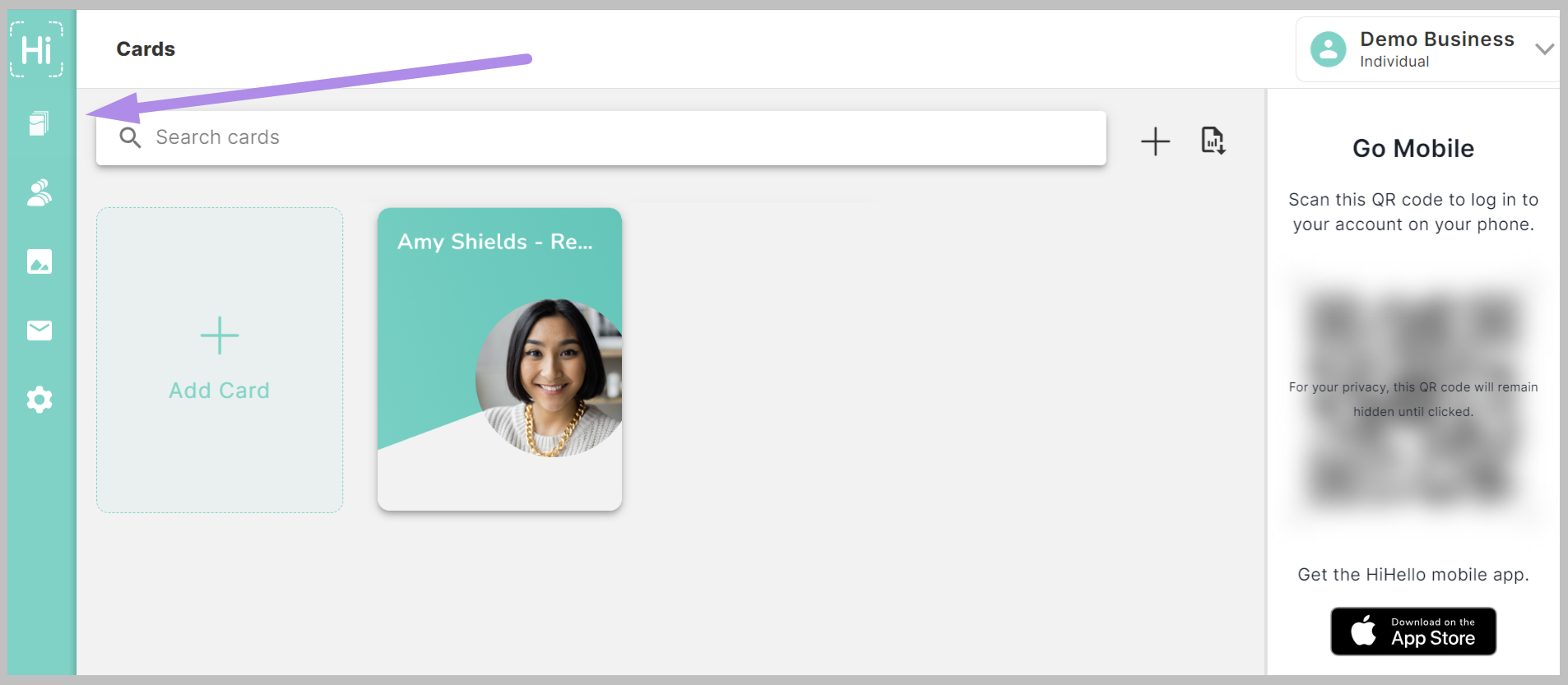 Claiming Your Card on Mobile
To claim your card on your phone, start by downloading the HiHello mobile app - you can find it here:
After the app is downloaded follow these steps to claim your card:
Check your inboxes for an email or text from HiHello inviting you to claim your card.

The email subject line will read "[Hi] Your digital business card is ready"

Scroll down and click the Claim My Card button: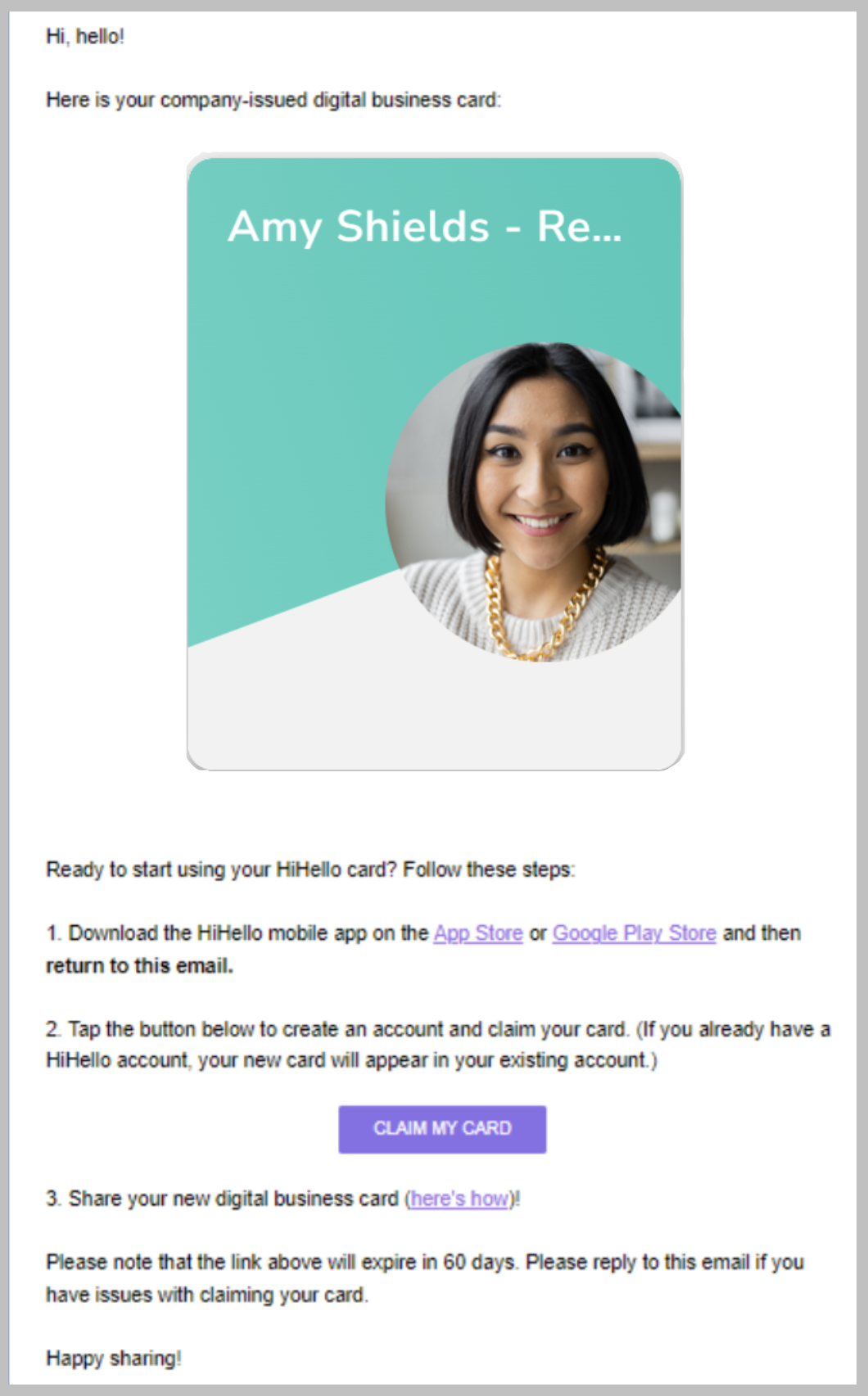 Tap Open

If you see a screen pop up on your web browser, tap Open
If not, the HiHello app should open automatically

Create an account or log in

If you do not already have a HiHello account, create an account by entering your work email address, creating a password, and clicking Create an Account
If you already have an existing HiHello account, your new card will appear on your cards page (you may need to pull down on your screen to refresh the app and update your account)

To view your new card, click the cards icon on the bottom of your screen to go to your Cards page: