You can access your HiHello account through our web app or our mobile app to make it easy to edit cards, access features, and share your card across devices. Below, you'll find out how to access our mobile app and how to easily switch from the web app to the mobile app.
Go Mobile
To log into your HiHello account on your mobile device, start by downloading the HiHello mobile app - you can find it here:
Once you have downloaded the app:
Open the mobile app
Log in with your email and password or your SSO of choice
Please note: Business and Enterprise plans may use a specific login method for all of their team members. Please contact your account administrator if you have questions about your company's login settings.
Switch From the Web App to the Mobile App
If you are currently using the web app, you can easily use it to switch to the mobile app:
Add the HiHello mobile app to your phone, but do not log in or create an account
Go to your cards page in the web app at http://hihello.me/app/cards
Click the blurry QR code on the right of the screen under the phrase Go Mobile: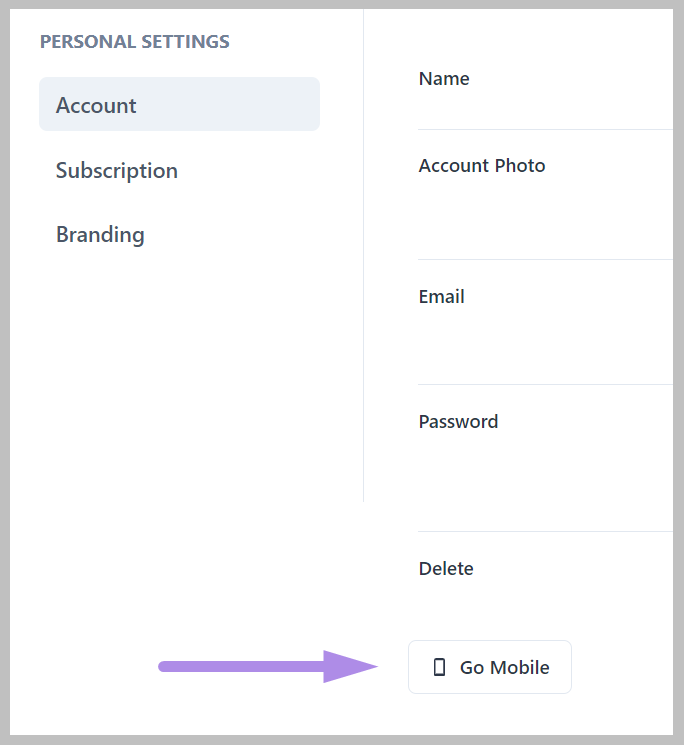 This will bring the QR code into focus
Scan the QR code with your mobile device to be automatically logged into your account in the mobile app
Please note, the QR code will only remain in focus for a short time to protect your account security. After you click the QR code, you may need to move your mouse to ensure that the cursor is not blocking part of the QR code.