When you create a HiHello background, your digital business card is linked to a background image of your choosing. Once you've created a digital business card, follow the steps below to make your own HiHello virtual background.
Logging In
First, log into the web app:
Log in with your email and password or your SSO of choice
If you are already logged in on the mobile app, you can switch to your computer:
Tap on the More tab

Tap on Switch to Desktop

You will receive an email with a link

Open the email on your computer and click on the button in the email to log in to the HiHello Web app
Create Your Virtual Background
Click on the Backgrounds icon on the left: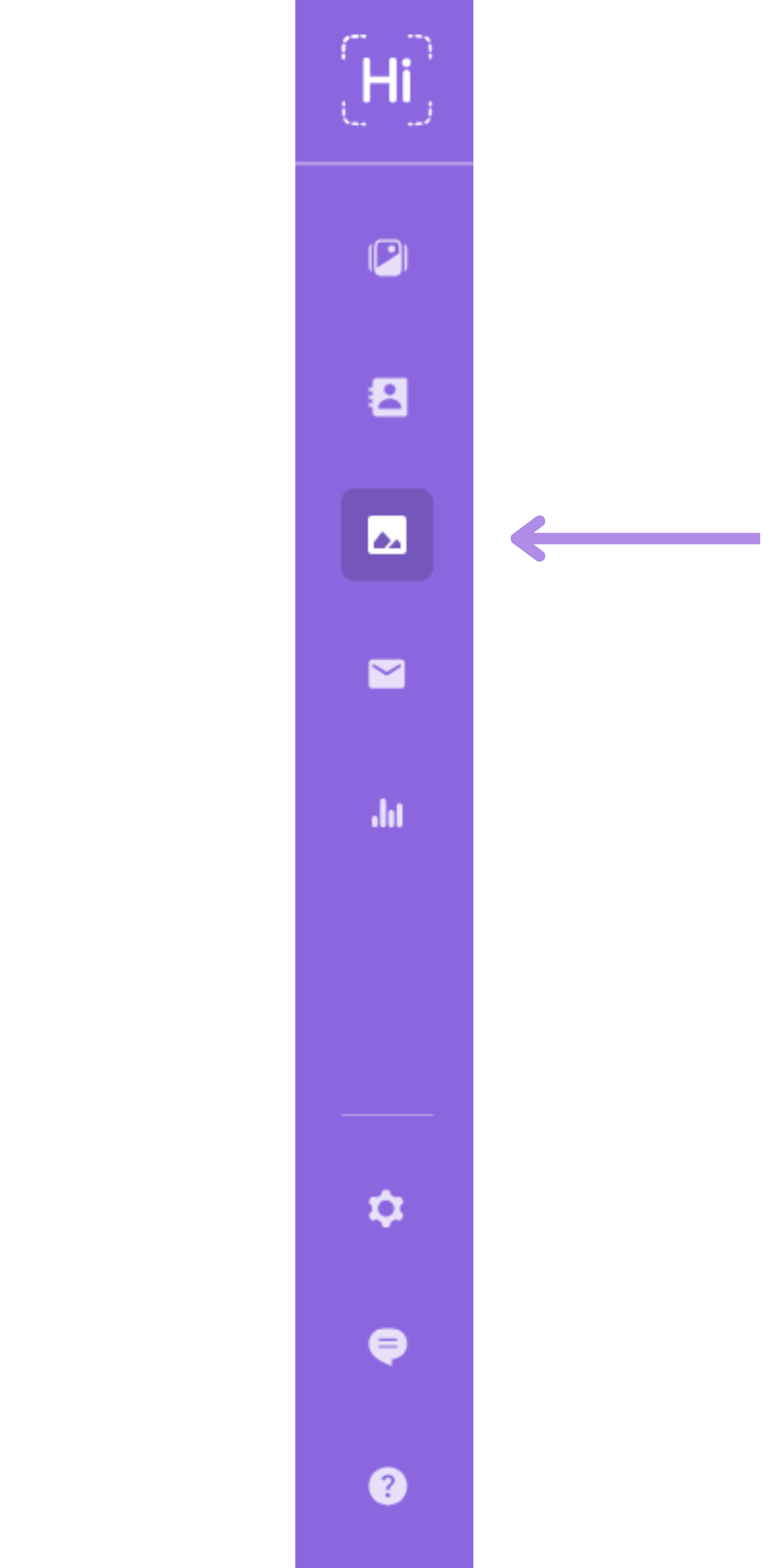 Select the digital business card that you would like to use at the top of your screen: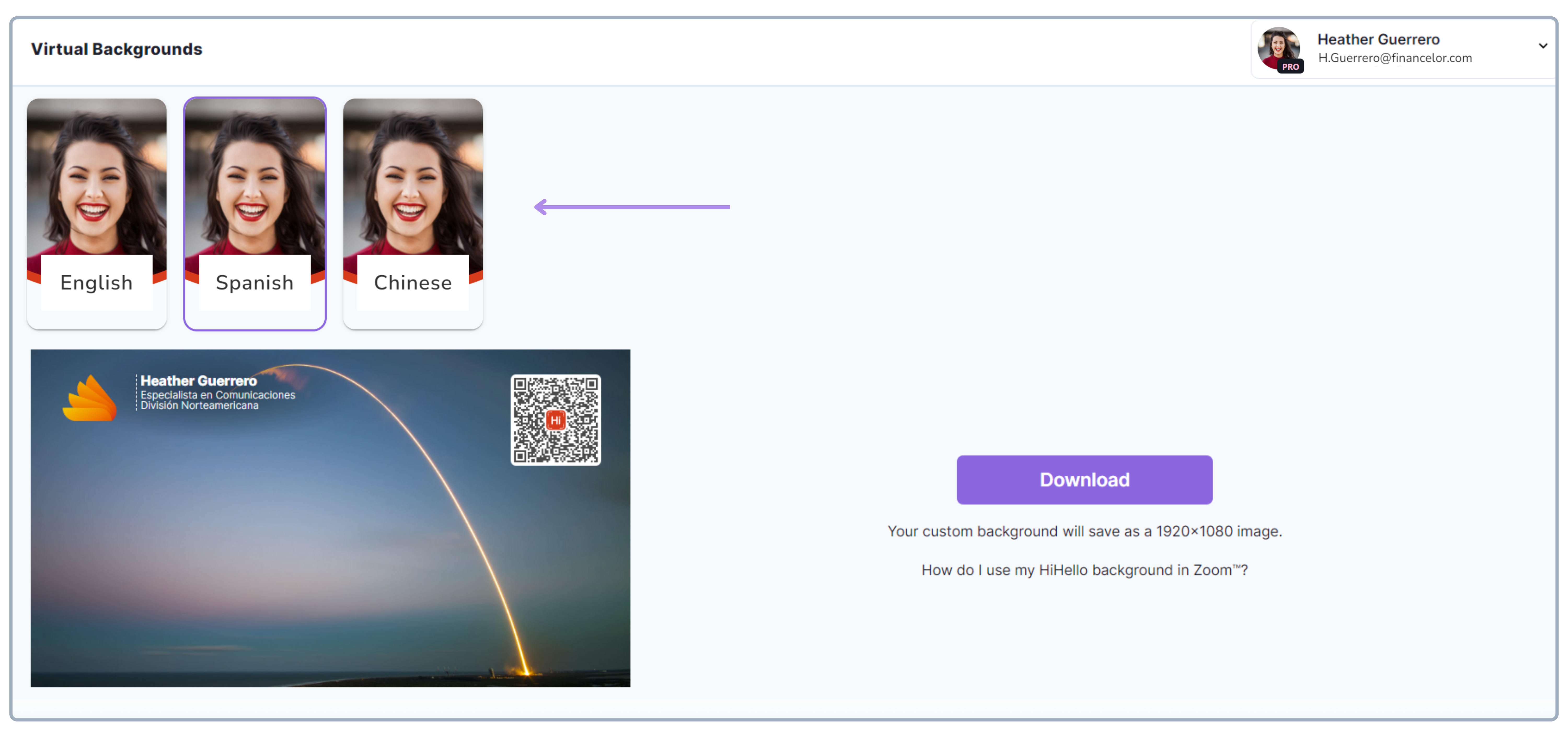 Scroll down to select one of the images from the HiHello collection or upload your own image.
After you have selected or uploaded an image, click DOWNLOAD: