To create a new card in your HiHello account while using your computer, log into the web app and go to the Cards page.
On the Cards page, you can add a card by clicking the + Add Card icon on the left or the + symbol in the upper right of your page: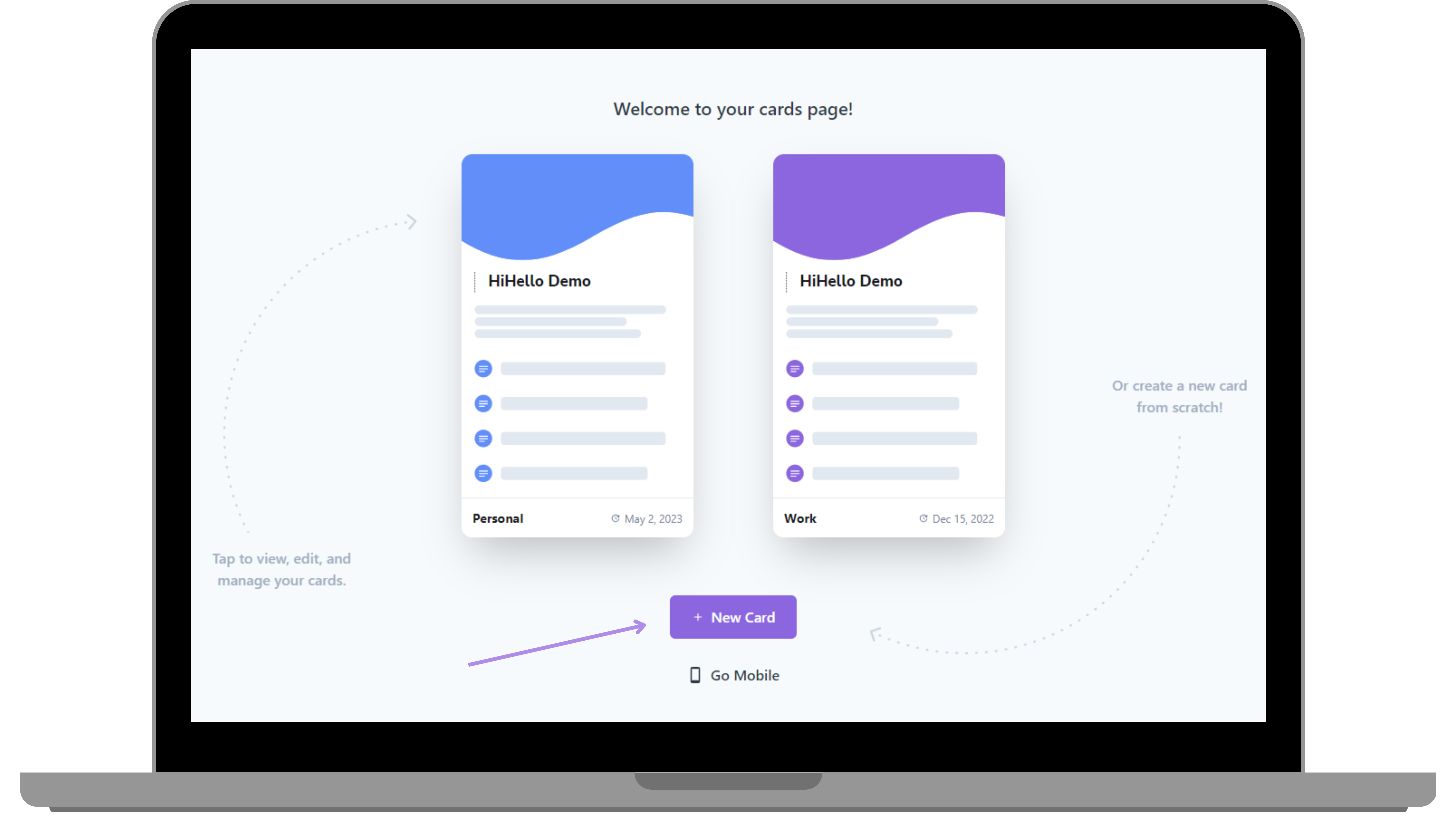 After you add a card, you can name it, add a profile photo, add a logo, and enter any additional information that you would like to display publicly on the card:
When you are finished editing your card, remember to click SAVE to save your card. You will now see your new card on your Cards page.
Please note, when you create a card in the web app, the screen layout will be slightly different than the layout when you are editing an existing card. To find out more about editing your card in the web app, please view this guide: