With a HiHello Business or Enterprise account, you can use our Hubspot integration to easily add your HiHello contacts to your Hubspot account.
Enabling the Hubspot Integration
To sync your HiHello contacts with your Hubspot account:
Click the gear icon on the left side of the screen to go to the Settings page:
Under Sync Contacts, click Connect Hubspot: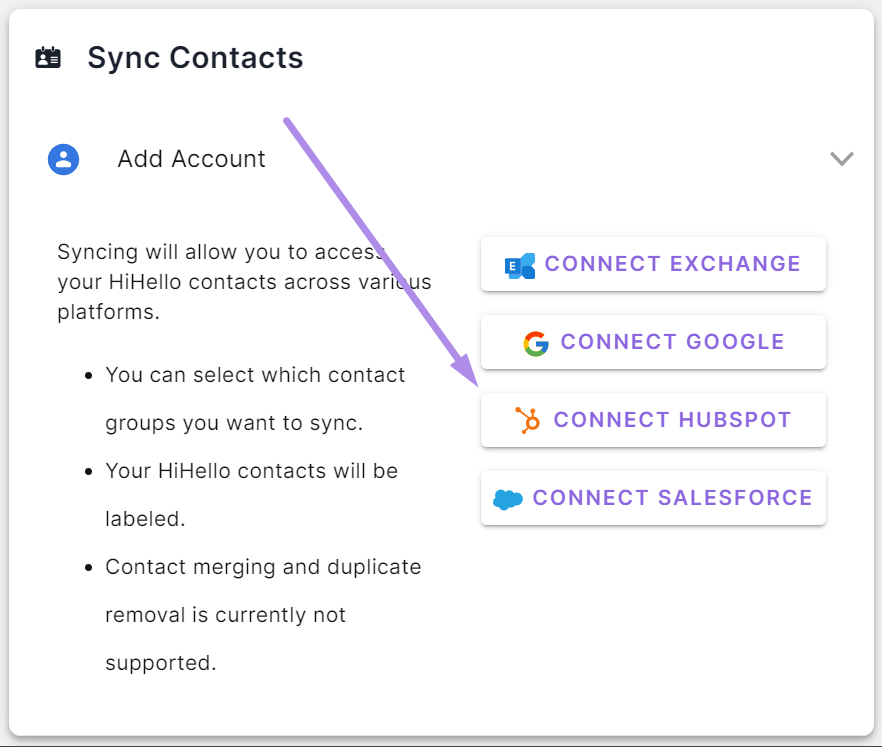 Choose your Hubspot account: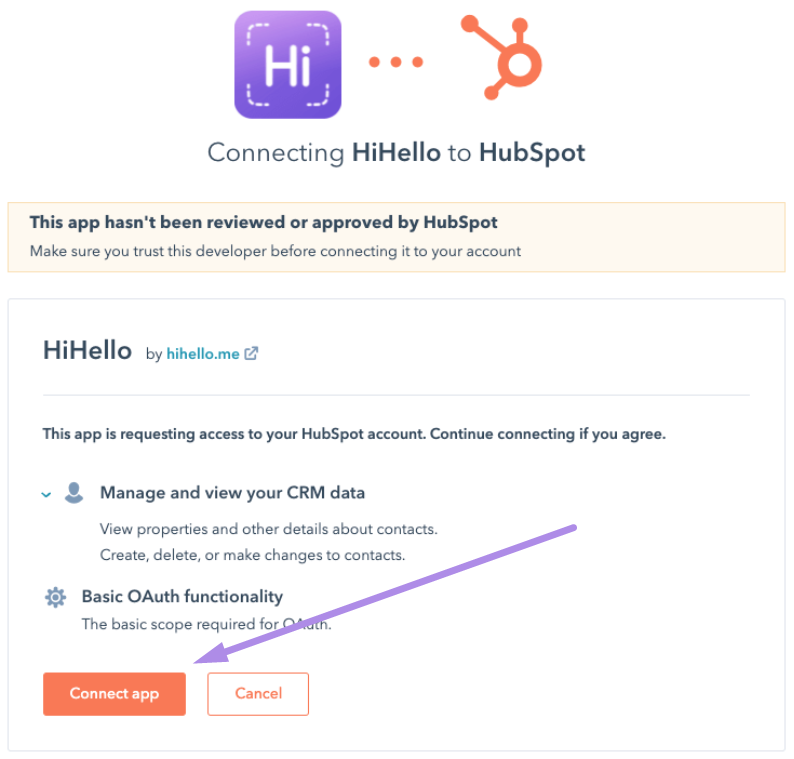 Use the toggles in HiHello to select which contacts you would like to export to your Hubspot Account:
Contacts in HiHello are associated with specific business cards. For example, clicking the toggle for the Jason Parkman card in the image above will sync all of the contacts that are associated with the Jason Parkman digital business card.
If you want to sync all of contacts for your organization, be sure that you are logged into the company profile rather than your individual profile and then turn on the toggles for every team member's card.
Disabling the Hubspot Integration
If you choose to stop syncing your contacts from HiHello to Hubspot, you can disable the integration at any time. To disable your Hubspot sync:
Click the gear icon on the left side of the screen to go to the Settings page:
Under Sync Contacts, scroll down and click on your Hubspot account email address: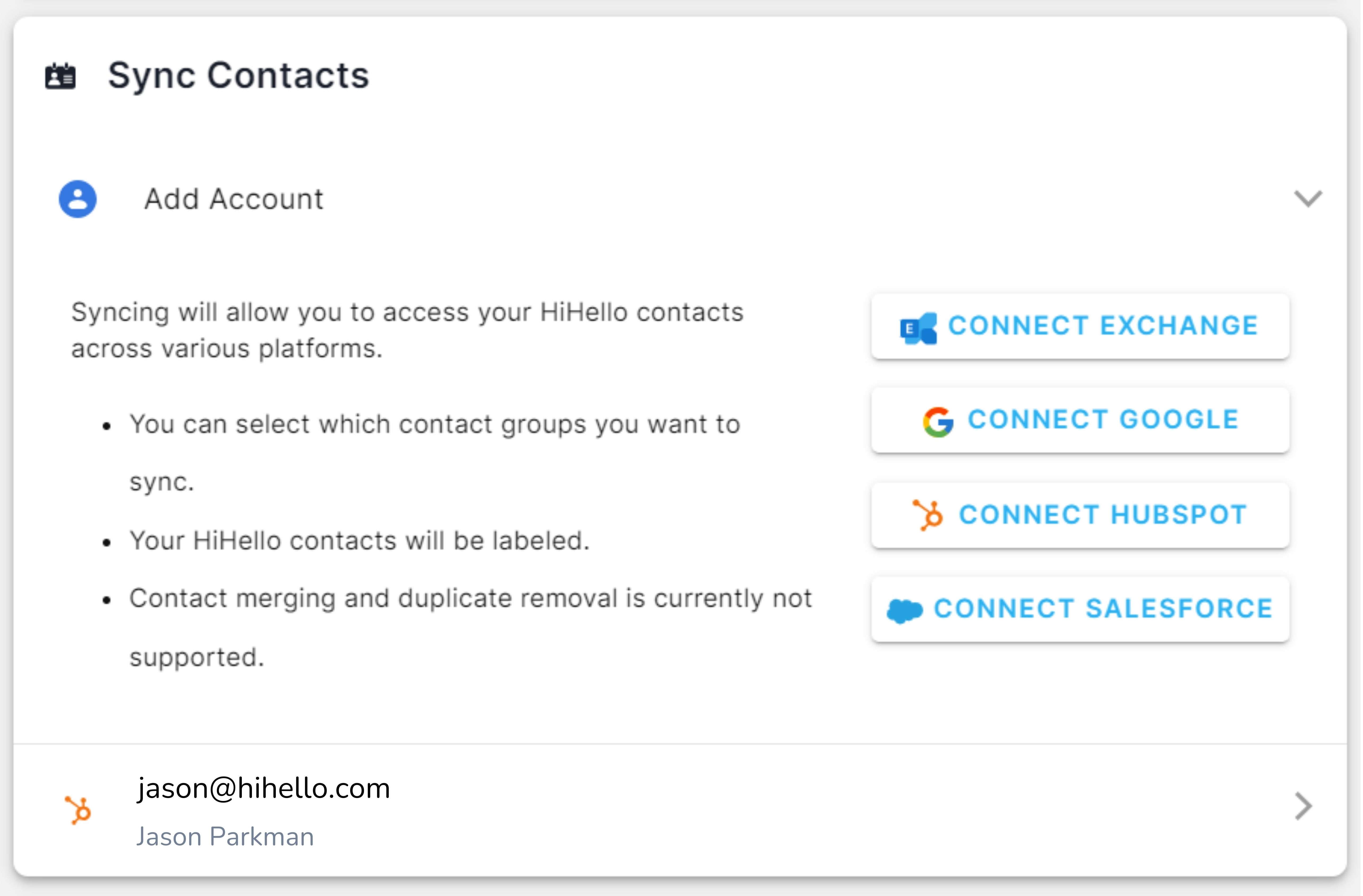 This will open a tray where you can see details about your Hubspot sync. Click Stop Sync to disconnect your HiHello account from your Hubspot account:

After you disconnect your Hubspot account, your HiHello contacts will no longer automatically sync to your Hubspot account, however, any previously synced contacts in Hubspot will not be removed.
Frequently Asked Questions
When my HiHello contacts are sent to Hubspot, who will they be assigned to?

Your HiHello contacts will either be unassigned or they will be assigned to the person who set up the Hubspot connection.
Which of my contacts will sync from HiHello to Hubspot?

When you initially set up the Hubspot integration in your HiHello account, all of the contacts associated with the selected digital business cards will sync instantly. As you add contacts to HiHello, new contacts associated with those cards will automatically be sent to Hubspot immediately.
How often will my HiHello contacts sync with Hubspot?

Your contacts will sync instantly after you add a new contact to HiHello. If you do not see your new HiHello contact in your Hubspot account, please try refreshing your screen to update your account.