You can sync your HiHello account with your Google Contacts to easily access contacts across both platforms.
Please note, with a Free HiHello account, you'll be able to import your Google Contacts and add them to your HiHello Contacts page. With our Professional plans, you can also add your HiHello Contacts to your Google Contacts so that you see your HiHello contacts on your device. You can read about this integration and all of the other Professional plan features here and decide if an upgrade is the right choice for you.
Logging Into the Web App
To log into the web app:
Log in with your email and password or your SSO of choice
If you are already logged in on the mobile app, you can switch to your computer:
Tap on the More tab

Tap on Switch to Desktop

You will receive an email with a link

Open the email on your computer and click on the button in the email to log in to the HiHello Web app
Sync With Google Contacts on the Web App
Once you are logged into your account on the HiHello web app:
Click the gear on the left side of your screen to go to your Settings page: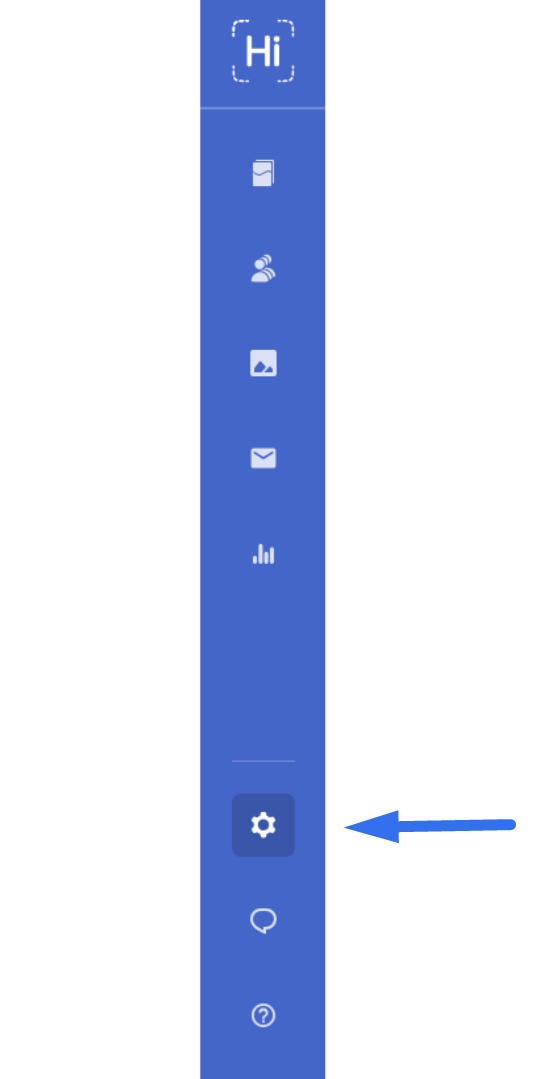 Under Sync Contacts, click Add Account:
Select Connect Google
Sign into your Google account
Select Allow: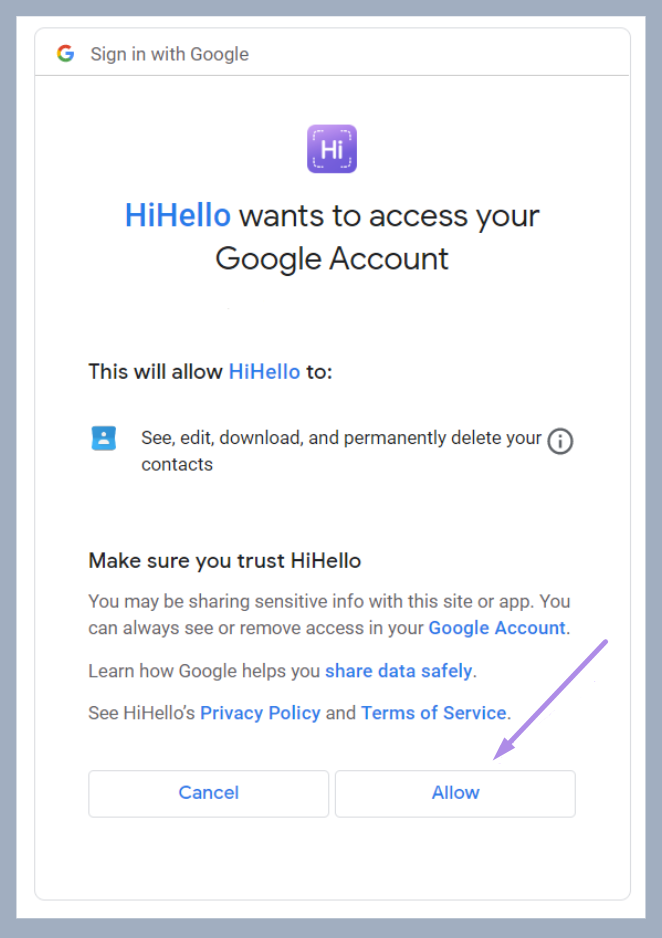 Choose one or more contact groups to sync.
The contacts associated with the selected cards will appear in your Google Contacts account. To create a two-way sync select Import Google Contacts to HiHello to populate your Google contact list into your HiHello Smart Address book.
Your contacts will appear in about an hour.
Sync With Google Contacts on iOS
After syncing your Google contacts on your iOS device, you will be able to see your HiHello contacts on your phone and you'll also be able to add the contacts from your phone seamlessly to your HiHello account.
To sync your Google Contacts on iOS:
Log into the HiHello iOS app
Tap Settings
Tap Sync contacts: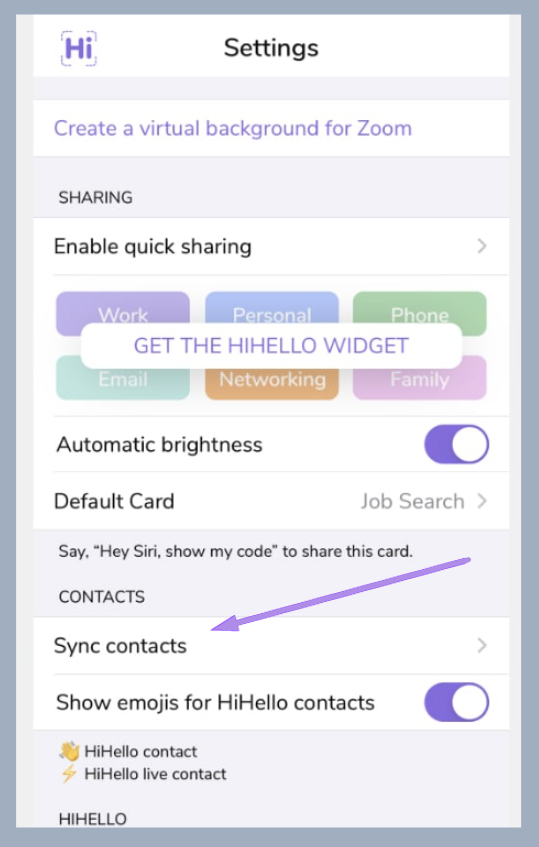 Under Google Contacts, tap Add Account
Tap Sync
Tap Continue
Choose the Google account that you would like to sync
Tap Allow to give HiHello permission to sync with your Google Contacts
Select the contact groups that you would like to sync (Please note, your HiHello contacts are grouped by the cards you send to people. For example, anyone who received your "Work" card will be in your "Work" group.)
Tap Start Sync: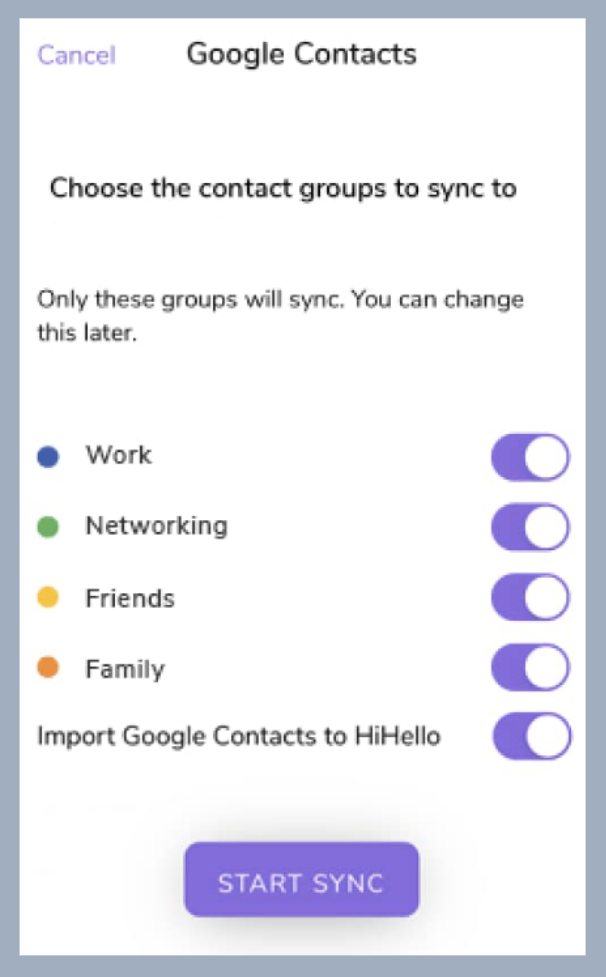 Your contacts will appear in about an hour